National Indian Council on Aging Since 1976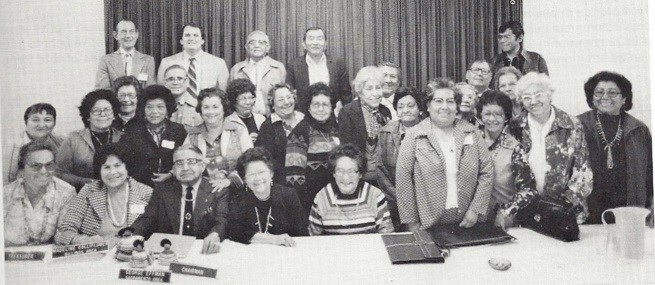 NICOA is a 501(c)(3) non-profit organization founded in 1976 by members of the National Tribal Chairmen's Association. Members included the late Wendell Chino (Mescalero Apache), the late Joe DeLaCruz (Quinault) and other tribal leaders. These leaders saw the need for a national organization whose sole purpose is to advocate for improved comprehensive health, social services and economic well-being of American Indian and Alaska Native Elders. NICOA is governed by a 13-member board of directors elected from 12 Regions across the Continental United States and Alaska, plus one representative of the National Title VI Association. The regions are:
Alaska Region
Eastern Region
Great Plains Region
Midwest Region
Navajo Region
Northwest Region
Oklahoma Region
Pacific Region
Rocky Mountain Region
Southern Plains
Southwest Region
Western Region
NICOA's objectives are to:
1.  Enhance communications and cooperation with community service providers and other aging organizations that represent and advocate for American Indian and Alaska Native Elders.
2.  Provide information and technical assistance for American Indian and Alaska Native communities to improve health care for Elders.
3.  Network with appropriate agencies to maximize resources, and increase the efficiency and effectiveness of service delivery systems for Elders.
4.  Provide information, reports and expert testimony requested by Tribal Nations and the US Congress.
5.  Provide a clearinghouse for information on issues affecting American Indian and Alaska Native Elders.
NICOA's voting members must be enrolled American Indian or Alaska Native Elders 55 or older from federally recognized tribes. NICOA also has non-voting memberships for individuals who do not meet these requirements. Elders are encouraged to join to have their voices heard.