The National Indian Council on Aging (NICOA) will be holding its American Indian Elders Conference on September 25-29, 2023 at the Harrah's Cherokee Casino Resort in Cherokee, North Carolina. NICOA has chosen Cherokee as the site of our 24th conference on aging in Indian Country because of its history and culture.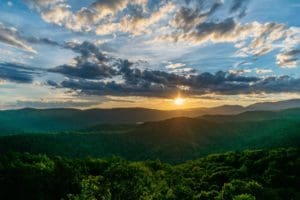 Cherokee is the capital of the federally recognized Eastern Band of Cherokee Indians, one of three recognized Cherokee tribes and the only one in North Carolina. The community also serves as a tourist destination, with numerous campgrounds, motels, and hotels serving visitors to the Great Smoky Mountains National Park, with a major entrance to the park lying within the community. The Blue Ridge Parkway is also immediately accessible from Cherokee.
Cherokee, North Carolina is a town rich in history and full of outdoor adventure. It has preserved the Cherokee lifestyle, due to its location on the reservation home of the Eastern Band of the Cherokee Nation. Find authentic, handcrafted art at the Qualla Arts and Crafts Mutual, Inc., the oldest American Indian cooperative in the country, with over 350 juried artisans creating one-of-a-kind baskets, carvings, jewelry and other pieces using techniques passed down for generations. Take a cultural and historical tour fused with interactive video, intriguing displays, and a full sensory experience at the Museum of the Cherokee Indian.

The Oconaluftee River serves as a major water sports destination, and the Oconaluftee Indian Village, a living-history museum, hosts the popular outdoor drama Unto These Hills, which tells the tale of Cherokee life from 1780 to the 21st century. While attending our conference we welcome you to explore the town and its 11,000 years of Cherokee history.