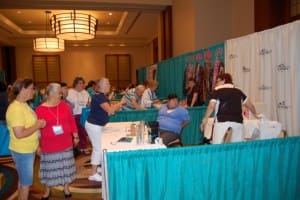 Thank you for your interest in sponsoring the National Indian Council on Aging's (NICOA) American Indian Elders Conference.
Help us provide the best conference we've ever had by supporting your elders that attend this conference every two years. We have over 1,800 attendees from all over the country including Alaska. These elders come together to meet and get updated information on aging in Indian Country. We need to know their concerns to advocate for them in Washington, D.C.
NICOA is an essential part of the passage of the reauthorization of the Older Americans Act (Title VI), adding several million dollars to the programs that directly benefit our elders. Without your support and the tribes support we would not be able to help them and provide the valuable services we do. Don't be left behind by other tribes and organizations, send in your support now, any amount makes a difference. We want to support you as well by posting your donation or sponsorship showing everyone that you support your elders.