Wellness is a dynamic process in which individuals make choices affecting their physical, emotional, mental and spiritual well-being. The results of these choices influence their overall health and quality of life.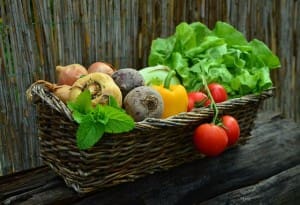 Healthy Eating, Traditional Eating
Healthy eating in the modern world is not always easy. Fast food and prepackaged foods offer inexpensive and easy alternatives to healthier foods or cooking from scratch. Even in remote locations, you can count on finding snacks like burgers, chips, candies, and sodas. But did you know these kinds of foods can be harmful to our health?
A poor diet can have dramatic impact on the lives of Elders. American Indian/Alaska Natives (AI/ANs) face a predisposition – a greater likelihood of developing – obesity and diabetes (1)(3).   Diet and nutrition play a crucial role in the overall risk that an individual experiences throughout life. Historically, however, AI/ANs did not face these health disparities. History shows how AI/AN communities have come to face these disparities and also points towards how these trends might be reversed. READ MORE 'Healthy Eating, Traditional Eating'.