While many people think of elders as retirees, the truth is millions of Americans age 55 and over work full or part-time jobs every day. According to the National Council on Aging (NCOA), the reasons they work are varied, but for many it's a matter of necessity to remain financially secure and independent. Others work to stay active and engaged in their communities.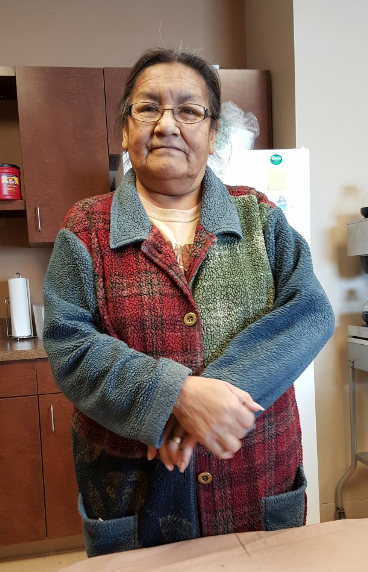 NCOA also states that as the population ages, older Americans will play an increasingly important role in our economy and America's leadership in the world marketplace. In 2019, over 40 percent of Americans age 55 were employed, making up over 25 percent of the U.S. labor force.
The Bureau of Labor Statistics projects that during the 2020-2030 decade, 80 percent of population growth (17.1 million) is accounted for by people ages 65 and older. The National Indian Council on Aging (NICOA) considers mature workers to be a valuable resource and "markets" them through community contacts and employer partnerships.
According to the U.S. Department of Labor, the national data that's available for American Indians and Alaska Natives paints a gloomy picture. More than one in four Native people live in poverty and their labor force participation rate — which measures the share of adults either working or looking for a job — is 61.1 percent, the lowest for all race and ethnicity groups. At 8.9 percent, the Native unemployment rate in 2016 was almost double the national rate of 4.9 percent.
U.S. Department of Labor data from 2020 showed American Indian and Alaska Natives had the lowest labor force participation rate and highest unemployment rate of any ethnic group. It is important to note that due to the economic impact in the first year of the COVID-19 pandemic, this data may not reflect a typical year.
This is why NICOA's Senior Community Service Employment Program (SCSEP) is so important; it serves as an American Indian set aside grant, which means the program focuses on combating poverty by addressing Native elder employment challenges.
Seventy-five percent of the money spent for this program goes directly to wages for 65,170 older Americans. In 2017, 58 percent of participants were American Indian and Alaska Native elders. In 2018, NICOA's SCSEP served 408 participants in Arizona, California, Minnesota, New Mexico, North Dakota, South Dakota, Oklahoma and Wisconsin.
In 2021, 58 percent of our SCSEP participants were Native elders. In the last 10 years NICOA's SCSEP has served over 3,300 individuals.