The National Indian Council on Aging, Inc. (NICOA) is a 501(c)(3) nonprofit organization founded in 1976 focused on the needs of aging American Indian and Alaska Native elders. For over 45 years, we have worked to ensure the best for our Native elders, their families, and communities. We are committed to providing services for Native elders, but the power to provide starts with you.
Your involvement and support bring attention, education, and improved services to elders and people with disabilities across Indian Country. Every elder deserves access to the services and resources necessary to age independently, with dignity, and in their chosen community. 
How to Donate
People from all over the world are using digital donation tools to come together, tap into the power of human connection, strengthen communities and change the world. Will you be one of them?
Consider donating to us directly to help us with our mission to improve the lives of American Indian and Alaska Native elders. Don't be left behind by other tribes and organizations; send in your support now, any amount makes a difference. Your financial support will go directly to supporting our mission to improve health, social services and economic well-being for all Native elders.
You are making the world a better place for someone every time you give. We believe it's our responsibility to protect your generosity — by protecting your donation. Donate with peace of mind by using the online donation platforms GoFundMe or Network for Good.
These options are safe, quick and convenient. But if you'd prefer, you can also fill out and mail in our general donation form or tribal/corporate donation form.
Here is more information about the types of financial contributions available and how you can make them. All donations made to NICOA are tax deductible, per the Internal Revenue Service.
Network for Good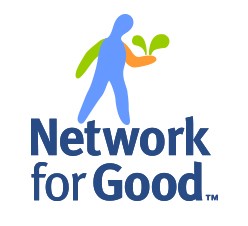 NICOA is listed on Network for Good, Inc., is a 501(c)(3) charitable organization accredited by the Better Business Bureau Wise Giving Alliance, meeting all 20 of its standards for charity accountability.
GoFundMe

Our GoFundMe page features the very best in secure payment encryption technology. GoFundMe offer the first and only donor protection guarantee: the GoFundMe Giving Guarantee, which promises a full refund. Donations of any amount are covered for one full year after you donate.
Donate Stock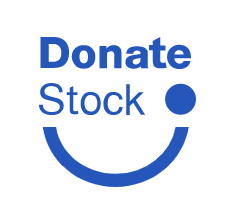 Did you know that each year, an estimated $4-7 billion in corporate matching gift funds goes unclaimed? Check with your employer to see if they match donations! You can do this quickly by using Double the Donation. You can also choose to donate stock with these easy tips found in this guide from Donate Stock.
GivingTuesday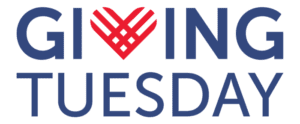 Celebrate GivingTuesday by joining millions around the world participating in the global generosity movement on November 28, 2023. GivingTuesday was created in 2012 and has grown into a global movement that inspires hundreds of millions of people to give, collaborate, and celebrate generosity.
GivingTuesday is an opportunity for people around the world to support the communities they care about and the causes they champion. Don't let Native communities be left out. Add the occasion to your calendar today!
Add to Calendar
Become a Member
Do you want to improve aging services for American Indian and Alaska Native elders? If so, become an advocate and learn more about supporting Native elders! NICOA is the premier organization on Native aging, and we invite you to become a member. 
Individual and collective generosity is a powerful force that allows us to remain connected and heal. Without your support we would not be able to assist tribal communities and provide the valuable services we do. By supporting NICOA, you're proving that in times of uncertainty, generosity can bring us together.
Thank you for your ongoing commitment to Native elders. We simply could not do this without you. Please contact us if you have any questions or need any assistance to help with your donation.
Poarch Band of Creek Indians
$50,000
(Matching Funds)
Quinault Indian Nation
$11,000
Jamestown S'Klallam Tribe
$5,000
The Tulalip Tribes of Washington
$1,000
Barona Band of Mission Indians
$1,000
Sisseton Wahpeton Oyate
$5,000
Suquamish Indian Tribe
$1,000
U.S. Eagle Federal Credit Union
Wells Fargo
$400,000 (multi-year grant)
Mackenzie Scott Foundation
$4,000,000
$50 | William and Linda Straff | June 2020
$100 | Elizabeth Tudor | June 2020
$50 | Kathleen Anderson | June 2020
$10 | Michele Bright | June 2020
$100 | Sasha Helton | June 2020
$8.33 | Dara Lyn | June 2020
$5.55 | Dara Lyn | April 2020
$3.34 | Dara Lyn | March 2020
$13.19 | Dara Lyn | March 2020
$16.67 | River Watson | March 2020
$100 | Anonymous | January 2020
$100 | Jenna McDavid | January 2019
$300 | NICOA Board Member Lucia Trujillo | December 2019
$100 | Jenna McDavid | December 2019
$50 | Diane Mapes, in honor of Harlan Jay Pigsley | December 2019
$100 | Bob Hartje | December 2019
$1.96 | Leslie Maly | October 2019
$25 | Leslie Hastings in honor of Toby | September 2019
$100 | Ann-Rader Tate | December 2018
Adele Mihesuah
Debra L. Barnard
Dorinda Fox
Michael Parks
Randella Bluehouse
Robert Morgan
Sue Chapman