The National Indian Council on Aging's (NICOA) Technical Assistance and Resource Center (TARC) provides outreach and education to American Indian and Alaska Native elders, the Aging Network, and Native focused and diverse aging groups, on the unique needs of Native elders and caregivers. To increase awareness and knowledge of the needs of Native elders living with disabilities, NICOA was awarded funding in 2020 from the Administration for Community Living / Administration on Aging.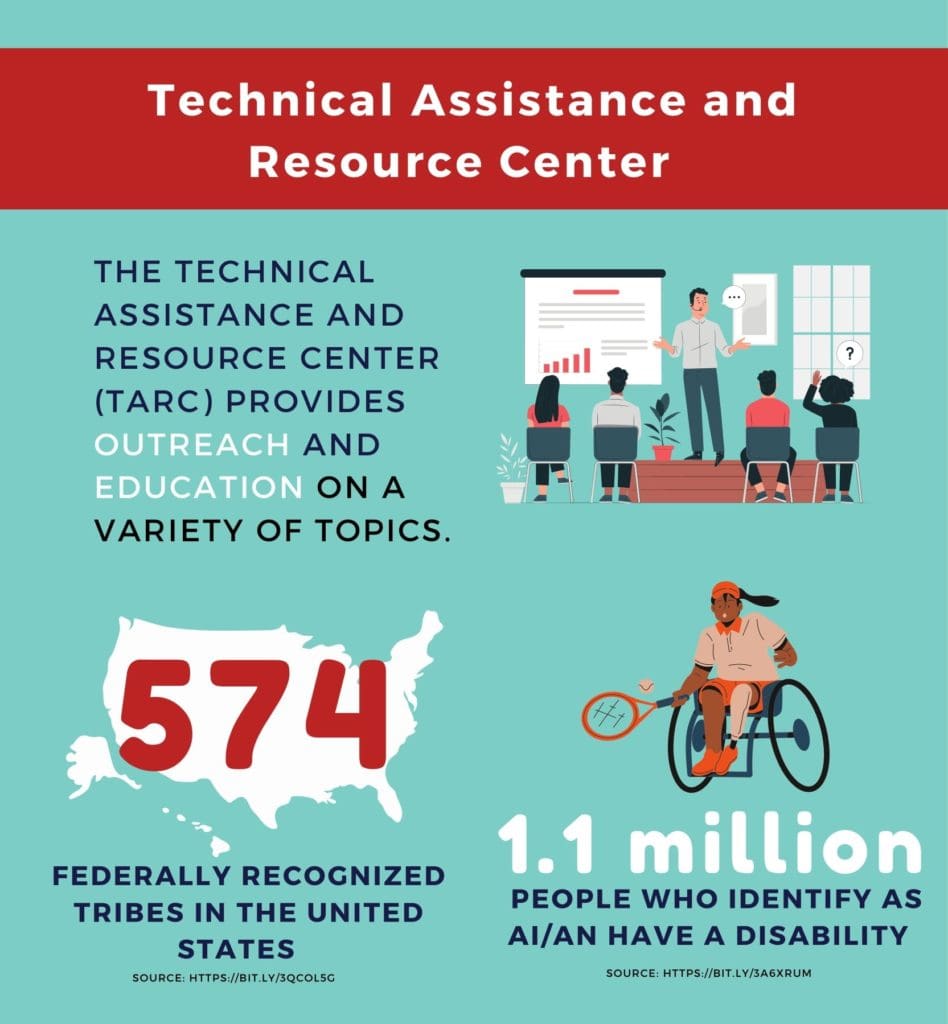 A wonderful toolkit on American Indians and Alaska Natives persons living with disabilities was developed by the National Council on Disability back in 2003, "Understanding Disabilities: In American Indian & Alaska Native Communities." Gathering national technical experts, NICOA decided to update the toolkit and expand this valuable resource with the latest data and more recent resources. We are now in the process of developing training on best practices for collaborating with tribes and close to providing an updated resource toolkit for Native people of all ages living with disabilities.
The toolkit contains information about disabilities, tribes and resources. You will also find suggestions for improving services, providing protections, and utilizing resources in local tribal communities for people with disabilities. The toolkit is divided into dedicated sections for healthy living, education, independent living, vocational rehabilitation and employment resources, assistive technology, housing and facilities, and transportation. Additional information provides overviews on federal disabilities laws, initiatives, agencies, and organizations that support work with Native individuals with disabilities and communities.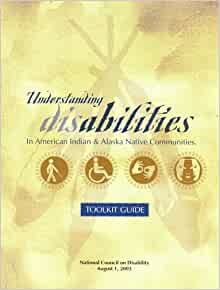 This resource is of high quality in its description of the problems facing American Indian and Alaska Native students with disabilities. In the education section, the toolkit reviews individualized education programs (IEPs), outlines what each IEP should include, and provides tips for parents as they work with their child's school to develop an IEP. The education section also lists organization contact information for supports and resources. While the other sections are not focused on educational issues, there are still valuable resources and contact information for anyone working with Native students with disabilities.
The message is communicated well with text that is formatted for easy accessibility. It is of high utility in that it addresses an urgent need of Native people today. This resource has the potential to have high impact on its target population through the dissemination of critical information to parents, community members, tribes, and schools. When completed, the updated toolkit — "Understanding Disabilities: In American Indian & Alaska Native Communities" — will be disseminated widely, and trainings based on the toolkit will be offered to tribes, as well as the Aging Network. It is our hope that this guide assists tribes and their allies as they work together to make good decisions about our shared future.
The most unique feature of this toolkit are the stories featuring people living with a disability. They reflect on their life, their relationship to the Native disability community, and how their disability has made life both more fulfilling and, at times, more challenging.
This project is dedicated to building bridges between tribes and those in the Aging Network who want to help but are not sure how to begin. The trainings are focused on understanding the needs of American Indian and Alaska Native elders and best practices in Indian Country. Native elders and their communities can use these trainings to celebrate — through storytelling — the profound teachings of our elders.