April is a great time to review and put plans in place to safeguard and improve your financial assets and economic security. Below are quick tips, tools, and resources by the Social Security Administration, IRS, and the National Retirement Planning Coalition to help.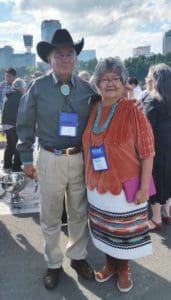 Get to Know Your Social Security
In April, we celebrate National Social Security Month and encourage you to get to know your Social Security by exploring what you can do online at www.socialsecurity.gov. Social Security is collaborating with groups and organizations around the country to host numerous events and activities to raise awareness about our many valuable benefits, services, and programs. Here is what Social Security offers:
Easy accessibility: Whether you want to estimate the amount of your future Social Security benefits, replace a lost Social Security card, or apply for retirement, disability, or Medicare benefits, www.socialsecurity.gov is your reliable source for information to help you and your loved ones.
Convenient services: Our convenient and secure online services at www.socialsecurity.gov/onlineservices put you in control.
Safe interaction: One of our most important responsibilities is protecting your personal information and your financial contributions. We use state-of-the-art systems for this, conduct continuous reviews to help us ensure proper payments, and much more.
The American Indians and Alaska Natives (AIAN) special Internet site is the Social Security Administration's effort to improve communication and provide information about all of Social Security's programs to American Indian/Alaska Native peoples.
The Social Security Administration's American Indians and Alaska Natives (AIAN) map provides tribal information, Social Security Video Service Delivery (VSD) sites, and Social Security Field and Resident Station locations to assist with American Indian and Alaska Native (AIAN) outreach. This map allows users to find their local Video Service Delivery (VSD) site, field office, or resident station closest to their tribe or reservation locations.
Are you looking for secure access to your Social Security information? Visit www.socialsecurity.gov/myaccount and create your personal my Social Security account.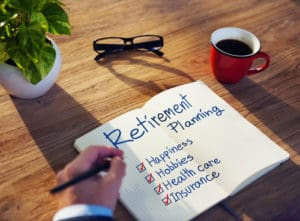 Proactive Retirement Planning
April 3-7 is National Retirement Planning Week. The following is from the National Retirement Planning Coalition (NRPC), a group of prominent education, consumer advocacy and financial services organizations led by the Insured Retirement Institute (IRI). The coalition supports the movement with a number of coalition activities to help consumers focus on their financial needs in retirement.
Despite developing trends that have made planning for and funding retirement more difficult – it is still possible to "Retire On Your Terms" if comprehensive retirement plans are properly developed and managed.
Retirement Ready Quiz. This short quiz is to help analyze and judge your preparations for retirement. Could you be doing more? Are you on the right track?
Retire on Your Terms Planning Tools. Includes Women & Wealth e-book, Basics of Investing, Checklist for Selecting a Financial Advisor, Questions to ask when purchasing an annuity, and more.
Assess Your Saving Plan Tool. Like your health, you should assess your savings annually to make sure you are saving for all the right things.
Personal Finance Calculators. Are you looking to save money on loans, cut your budget or figure out how much home you can truly afford?   These personal finance calculators will help you crunch the numbers and fully understand how much loans cost you, and the effect of variables like interest rate, loan term and principle.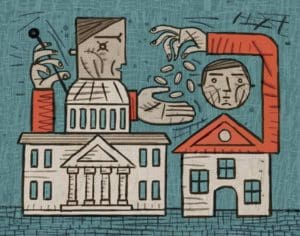 Free Tax Preparation
Did you know that the IRS Volunteer Income Tax Assistance (VITA) and the Tax Counselling for the Elderly (TCE) programs offer free tax help for taxpayers who qualify?
Services that may be provided are assistance with wages and salaries, State Tax Refunds, Simple Capital Gain/Loss, Social Security Benefits, self-employment income, and much more.
Download the Free Tax Help from IRS Certified Tax Volunteers Fact Sheet to learn what services may be offered in your community.
Read the IRS Identity Theft Information for Taxpayers. In this fact sheet you'll learn what tax-related identity is and how to reduce your risk. Tax theft occurs when someone uses your stolen Social Security number (SSN) to file a tax return claiming a fraudulent refund. If you become a victim, we are committed to resolving your case as quickly as possible. You may be unaware that this has happened until you e-file your return and discover that a return already has been filed using your SSN. Or, the IRS may send you a letter saying it has identified a suspicious return using your SSN.
Learn what you can do today to Protect Yourself from Tax Time Scams in this article published on AARP's website.