The National Indian Council on Aging's (NICOA) Senior Community Service Employment Program (SCSEP) has welcomed warmer days and prepares for a rise in participation due to elders returning to the workforce at a higher rate. According to the Forbes article "Not Quietly Quitting But Quietly Returning, Older Workers Are Changing Work And Retirement," the reason for this return includes money worries and the looming threat of inflation.
Survey data from Joblist indicates that 27 percent are returning to work because they need money, and another 21 percent fear inflation was eroding their retirement savings. However, the data identified the primary reason for returning was neither money nor inflation.
Sixty percent of retirees returning to work said they were simply "looking for something to do." According to Joblist CEO Kevin Harrington, "Many people struggle with how to spend their time after they retire and miss the social connection that work provides."
NICOA's SCSEP is ready to assist elders returning to the workforce. We partner with government agencies and nonprofit organizations to help mature workers find permanent employment through extensive training. It is important to us that we provide the necessary training to elders to help them find the right fit.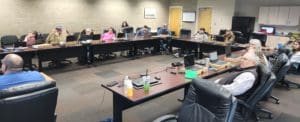 NICOA's SCSEP has begun to partner with tribal colleges to create computer classes for our participants to attend. This provides an additional resource of training to help our participants find employment.
With our encouragement and guidance, Turtle Mountain Community College (TMCC) in North Dakota started a basic computer class for people 55 and older. Eight of our participants enrolled and completed the class.
The class is taught by three TMCC instructors, with assistance from TMCC students who provide one-on-one support. Each student was given a free Google Chromebook from the college and are encouraged to practice 30 minutes per day on it.
The class meets once a week for three months. Due to an overwhelming response to the article printed in the Turtle Mountain Times covering the class, the class will again be offered in the fall of 2023. At least three more of NICOA's SCSEP participants will attend.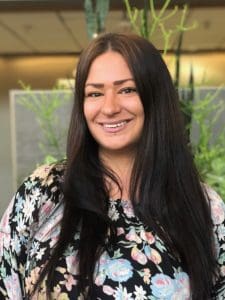 The college is located on the Turtle Mountain Reservation. This is an important connection for NICOA's SCSEP. Participants can learn critical computer skills that they need to enhance their opportunities for employment.
NICOA's SCSEP team provides services to the states of Arizona, Minnesota, New Mexico, North Dakota, Oklahoma, South Dakota and Wisconsin. However, it is a program being provided nationally by many other service providers.
For more information on NICOA's SCSEP or to find a program in your area, visit our website, call 505-292-2001 or send an email. If you're interested in participating in the program, fill out the pre-application form.
Leslie Maly
Senior Community Service Employment Program Director