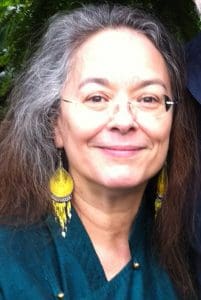 The world has changed and suddenly everything is different. Once I got over the feeling of being in a surreal science fiction movie, my husband, family and I found ways to hunker down and cope.
Here at the National Indian Council on Aging (NICOA), work has carried on despite the obstacles and my coworkers have shared their tips for making the most of every day. Taking time to care for ourselves with good food, exercise, and spending time with our loved ones helps remind us of what is important in life.
The horror and sadness of the tremendous loss suffered by so many Americans is heavy on our hearts. Life is precious, so please hold your loved ones close and stay healthy. Please check out NICOA's COVID-19 page for lots of useful information for you and your community.
This crisis has caused a financial upheaval with many losing their jobs. Please be alert for the many scammers that prey on people feeling anxious and looking for a quick solution. The Federal Trade Commission has all the details on what to watch for regarding scams. The Consumer Financial Protection Bureau also has comprehensive information on all aspects of money management, including information on mortgage and housing assistance.
The Federal Reserve estimates that there are 55 million unbanked adult Americans. If you know someone who could benefit from opening a bank account, there is a way to do so without visiting the bank in person: Check out this video from the Federal Deposit Insurance Corporation on how to get started. Having money come to your account through direct deposit is the safest way to avoid loss, theft, or unnecessary fees when cashing a check.
We are going through a remarkable time in our history. All of us can preserve our memories of this time to share with our grandchildren and the future generations who will wonder what life was like for us. Why not tell your story and share your perspective? Stories remind us of the tough things our ancestors have survived in the past and that we will get through this too. See you next time, stay healthy!
Rebecca Owl Morgan
Eastern Band of Cherokee Indians
Elder Equity Project Coordinator