Happy New Year!
A new year always holds the possibility of starting over and beginning again. While I hold that bright promise in my heart, I feel very heavy with sadness about the recent violent shooting of our Asian American/Pacific Islander brothers and sisters in Monterey Park, California.
Native people have long experienced racist behavior and have suffered similar crimes of hatred. We offer our compassion and grief at this senseless crime, especially during a typically joyous time, Lunar New Year. Together let's continue to work towards changing people's hearts towards tolerance, acceptance, love and understanding.
We all can use some help in making positive changes. By February 8 most people have given up their resolutions. One researcher found that we start off well and can end well, but we have trouble sustaining our new habit in the middle of the process.
For most humans to reach their goals they need short term successes to keep going towards their long-term goals. If we chop up a goal into smaller, achievable steps we can build on those short-term rewards.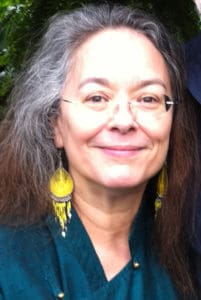 In a recent article from Consumer Reports on Health they offer suggestions on how to get better medical care:
Write out a list of concerns.
Be a good historian. Track your medical history.
Make a Communication Plan. Find out how to reach your doctor in an emergency. Makes sure someone else knows what your wishes are and is empowered to make decisions in your best interests.
Consider second opinions. See if your hospital has a patient advocacy representative.
P.S. The Consumer Financial Protection Bureau has a useful new resource to help caregivers from becoming victims of illegal nursing home debt collection tactics.
Rebecca Owl Morgan
Eastern Band of Cherokee Indians
Older Adults Equity Collaborative Project Coordinator