In partnership with the National Indian Council on Aging, the Center for Rural Health at the University of North Dakota, and Quality Health Associates of North Dakota, Dakota Geriatrics presents "Age Friendly Care in the Great Plains," March 30-31, 2021, via zoom webinar.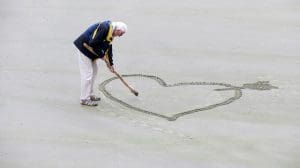 This two-half day symposium will bring regional experts to discuss the "Geriatric 4Ms" (What Matters, Mentation, Medication and Mobility) in patient care specific for American Indian populations in the Great Plains. Day 1 (March 30) will address healthcare issues confronting elders and community workers (three social worker contact hours provided). Day 2 (March 31) will focus on how providers and healthcare professionals can better assess and manage elder patients (up to five free educational credits).
Objectives of the symposium are to describe how to transform clinical operations into age-friendly healthcare, reliably apply Geriatric 4M assessments, and implement action plans for geriatric syndromes.
Please see the attached flyers (one for each day) for a complete list of sessions.
The registration link is the same for both days. You only have to register once. Contact gunjan.manocha@UND.edu for any conference-related questions.