The month of April will have two important free webinars by the Banner Alzheimer's Institute: "A New Approach to Caregiver Stress: Managing Ambiguous Loss" and a Native American Circle Group (reoccurring) dedicated to discussions about Alzheimer's disease.
Caregiver stress and burden may be misunderstood, with the real culprit being ambiguous loss. Ambiguous loss is unclear, has no resolution and no closure. Progressive, chronic conditions like dementia can trigger ambiguous loss whereby the person is physically present, but psychologically changed or absent as they once were.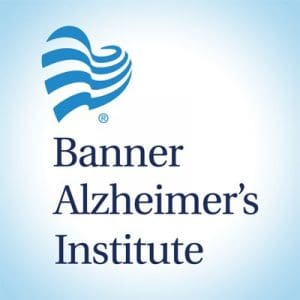 Caregiving can be rewarding yet overwhelming for family caregivers and cause them to feel immobilized, magnifying stress and burden. Banner Alzheimer's Institute developed an evidenced-based group model called Steps to H.O.P.E. (Health, Optimism, Purpose & Endurance), providing family caregivers a model to name and define ambiguous loss while learning concrete strategies to promote self-care and improve wellness. If you are a nurse, social worker, case manager or other allied health care professional and want to learn effective tools to better support family caregivers of persons living with chronic progressive conditions like dementia, this workshop is for you.
"A New Approach to Caregiver Stress: Managing Ambiguous Loss" will take place April 14 at 1-3:30 p.m. (MST) via Zoom. Space is limited so register by April 9. To register, call 602-230-2273 or register online.
The Native American Circle Group will take place April 8 at 10-10:30 a.m. (MST). They will be discussing an Alzheimer's disease topic that will provide strategies for caregivers of people with memory loss. They are inviting anyone who wants to learn more about this important topic. Caregivers, family and professionals are encouraged to join the conversation. Call 1-480-378-7231, enter conference ID number 170212629# to join the meeting. For more information contact the Banner Alzheimer's Institute. If you miss the meeting, catch the next one on the second Thursday of each month.