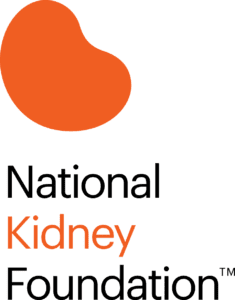 The following is an announcement originally posted on the National Kidney Foundation website.
National March is National Kidney Month and the National Kidney Foundation (NFK) is urging all Americans to give their kidneys a second thought and a well-deserved checkup.
Kidneys filter 200 liters of blood a day, help regulate blood pressure and direct red blood cell production. But they are also prone to disease; 1 in 3 Americans is at risk for kidney disease due to diabetes, high blood pressure or a family history of kidney failure. There are more than 26 million Americans who already have kidney disease, and most don't know it because there are often no symptoms until the disease has progressed.
During National Kidney Month in March, and in honor of World Kidney Day on March 14, the NKF offers the following health activities to promote awareness of kidneys, risk factors and kidney disease:
Free Screenings: On World Kidney Day and throughout the Month of March, NKF is offering free screenings to those most at risk for kidney disease – anyone with diabetes, high blood pressure or a family history of kidney failure. Locations and information can be found on the calendar on our website.
'Are You at Risk' Kidney Quiz: Early detection can make a difference in preventing kidney disease so it's important to know if you're at risk. Take the online kidney quiz!
Know Your Kidney Numbers: Most people with early kidney disease do not have symptoms. That is why it is important to be tested. Know your kidney numbers! Learn more about these two simple life-saving tests.