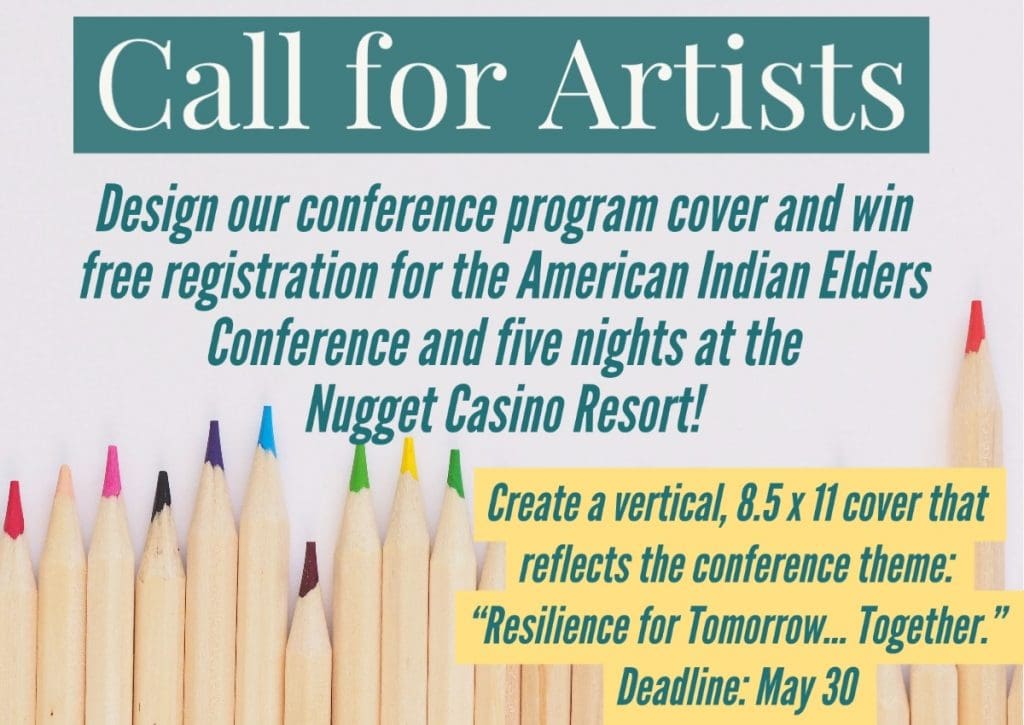 The National Indian Council on Aging is pleased to announce a special creative opportunity to allow our members and conference attendees the chance to design our conference program cover! Artists should design a vertical cover page that is approximately 8.5 x 11 in size. The artist should create a vision that will reflect our 2020 American Indian Elders Conference theme: "Resilience for Tomorrow… Together."
Please submit your entry no later than May 30 to be considered. The conference program is an important 40-50 page publication received by everyone at the conference. If selected, your submission could be seen by over 4,000 conference attendees. The winner will also receive free registration for our conference and five nights at the Nugget Casino Resort in Reno, Nevada.
Email your submission or send it to by mail to: The National Indian Council on Aging, ATT: Leslie Maly, 8500 Menaul Blvd NE, Ste B-470, Albuquerque, NM 87112.