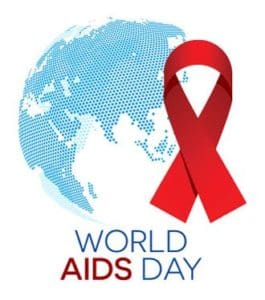 The following information is put out by the U.S. Food & Drug Administration.
December 1 is World AIDS Day, a day to acknowledge our progress in HIV prevention and treatment around the world and renew our commitment to a future free of HIV. This year's theme, Leadership. Commitment. Impact., calls leaders to strengthen their commitment to using evidence-based HIV interventions, prevention tools, and testing efforts to help us stop HIV.
The FDA U.S. Food & Drug Administration is promoting it's 'Diverse Women in Clinical Trials Campaign' by mobilizing women of diverse backgrounds to participate in HIV clinical research.
Globally, an estimated 36.7 million persons are living with HIV/AIDS. Each year, more than 1 million people die from AIDS-related causes and 2.1 million people become newly infected by HIV. Two-thirds of new HIV infections worldwide occur in sub-Saharan Africa. As a key implementing agency of the U.S. President's Emergency Plan for AIDS Relief (PEPFAR) , CDC works side by side with Ministries of Health, community groups, and other partners in more than 50 countries(http://www.cdc.gov/globalhivtb/) to combat HIV, and ultimately, bring an end to the epidemic worldwide.