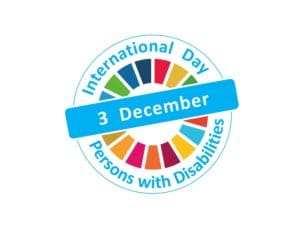 December 3rd marks the observance of the United Nations' (UN) International Day of Persons with Disabilities. Each year revolves around a different theme, and this year's is 'Achieving 17 Goals for the Future We Want'.
International Day of Persons with Disabilities is a day that has been promoted by the United Nations since 1992. The aim of Disability Day is to encourage a better understanding of people affected by a disability, together with helping to make people more aware of the rights, dignity and welfare of disabled people, as well as raise awareness about the benefits of integrating disabled persons into every aspect of life, from economic, to political, to social and cultural. Disability Day is not concerned exclusively with either mental or physical disabilities, but rather encompasses all known disabilities, from Autism to Down Syndrome to Multiple Sclerosis.
According to the World Health Organization (WHO), over a billion people in the world (roughly 15 percent of the global population) are living with some form of disability. Twenty percent of the world's poor are disabled, and in many low-income and middle-income countries only 5 to 15% of disabled people who require assistive devices and technology have access to them.
Resources
No Wrong Door features information and assistance with long term services and supports for yourself, friend or family member. There is a map to locate the Aging and Disability Resource Center nearest you. In states or counties where there is not an ADRC, they provide information to help you find assistance through other state and local organizations.
Understanding Disabilities in American Indian & Alaska Native Communities. In this Toolkit, you will find information about disabilities, Indian tribes, and resources, suggestions for improving services, providing protections, and tapping resources in local tribal communities for people with disabilities. This guide focuses primarily on health care, independent living, education, and vocational rehabilitation. In addition, resources are provided in the areas of housing and transportation.