In 2019, for the first time, Columbus Day was officially "Indigenous Peoples' Day" in our nation's capital. The District of Columbia joined Wisconsin, Maine, Vermont, New Mexico and South Dakota, who also made the switch that year. One by one, cities and states across the United States are beginning to publicly replace Columbus Day with Indigenous People's Day. Even Columbus, Ohio does not observe its namesake's holiday.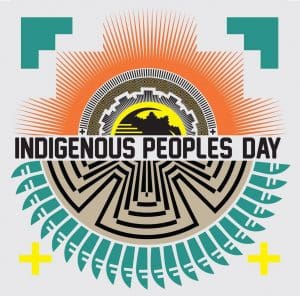 Indigenous Peoples' Day is a holiday celebrated on the second Monday of October in many parts of the U.S. This date is significant because it coincides with the federal observance of Columbus Day and is seen by many as a counter-celebration to Columbus Day or an anti-Columbus Day holiday.
The observation of Indigenous Peoples' Day counters false historical narratives embedded within the celebration of Columbus Day. It recognizes that Native people are the first inhabitants of the Americas, including the lands that later became the U.S. And it urges Americans to rethink history. On this day, people are encouraged to remember and celebrate the many Native people who have traditionally lived and currently live in the U.S and its territories.
The first Columbus Day celebration took place in 1792 when New York held an event to commemorate the 300th anniversary of his arrival. Taking pride in Columbus' birthplace and faith, Italian and Catholic communities in various parts of the country began organizing annual religious ceremonies and parades in his honor. In 1934, President Franklin D. Roosevelt proclaimed Columbus Day a national holiday, largely as a result of intense lobbying by the Knights of Columbus, an influential Catholic fraternal organization.
Columbus Day has been unofficially celebrated since 1792, a national holiday since 1934 and controversial since 1492. Its criticism is due to the European settlers' colonization and genocide of the American Indian people and the fact that America had already been "discovered" by the Indigenous people when Columbus arrived.
In 1977 a delegation of Native nations at the International Conference on Discrimination Against Indigenous Populations in the Americas proposed renaming Columbus Day to "Indigenous Peoples' Day." They believed renaming the holiday would help honor the victims of American colonization. Though the resolution passed by an overwhelming majority, it took 15 years for the first city — Berkeley, California — to rename Columbus Day to Indigenous Peoples' Day in 1992.
Some states like Oregon, Iowa and Nebraska have never observed Columbus Day. South Dakota renamed it "Native American Day" in 1990, while Hawaii has called the holiday "Discoverers' Day" — in honor of the state's Polynesian founders — since 1988.
Some states have avoided the change by quietly dropping Columbus Day from its list of holidays. As public awareness increased, schools, universities, states and more than 60 cities across the country have stopped marking the event. (Check out Indian Country Today's interactive map of cities and states that have passed legislation recognizing Indigenous Peoples Day.)
A 2015 survey conducted by the Pew Research Center found that Columbus Day was the most inconsistently-observed U.S. holiday. Over half of U.S states don't mandate a paid holiday for Columbus Day for their workers. It is estimated that only 14 percent of employees now have a day off on Columbus Day.
You can celebrate Indigenous Peoples' Day by participating in cultural appreciation (attending community celebrations, rallies, lectures, panel discussions, etc.), purchasing art from American Indians or donating to Indigenous People's rights organizations.