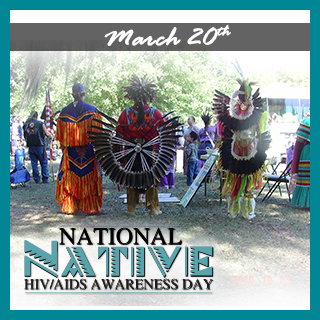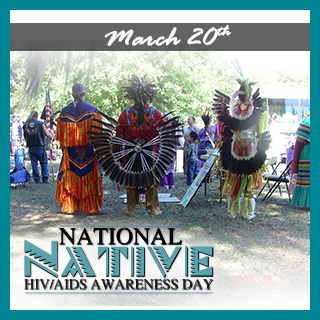 March 20 is the annual observance of National Native HIV/AIDS Awareness Day (NNHAAD).The day highlights the impact of HIV among Native populations, be they American Indian, Native Hawaiian, or Alaska Natives. The community-led collaborative partnership that plans the observance has announced the 2017 theme: "Unity in CommUnity, Stand Strong to Prevent HIV."
The following is information from National Native HIV/AIDS Awareness Day.org. National Native HIV/AIDS Awareness Day (NNHAAD) is a national mobilization effort designed to encourage Natives (American Indians, Alaska Natives and Native Hawaiians) across the United States and Territorial Areas to get educated, get tested, get involved in prevention and get treated for HIV and AIDS.
To effectively deal with HIV/AIDS in American Indian/Alaska Native (AI/AN) communities across the country, it is important to reach out to increase knowledge about and decrease stigma associated with this disease.
HIV/AIDS 101 – Know the Facts!
HIV/AIDS Fact Sheet on American Indians, Alaska Native, and Native Hawaiians
HIV Testing Sites and Care Services Locator. This locator is a first-of-its-kind location-based search tool that allows you to search for testing services, housing providers, health center and other service providers near your current location.
Additional Resources
Indian Health Service National HIV/AIDS Program coordinates and promotes HIV/AIDS prevention and treatment activities specific to Indians. In addition to providing medical care to eligible beneficiaries, the IHS also serves as a public health system.
Centers for Disease Control and Prevention