The U.S. Supreme Court has finally ruled that a large portion of eastern Oklahoma remains the reservation land of the Muscogee (Creek) Nation. In the 5-4 decision, the Court ruled that Congress never explicitly "disestablished" the 1866 boundaries of the Muscogee (Creek) Nation.
The Muscogee had lost nearly half their lands in a Reconstruction treaty, and over the following decades they were splintered off and sold to private owners. State officials began denying that there had ever been a Creek reservation on the land that became Oklahoma.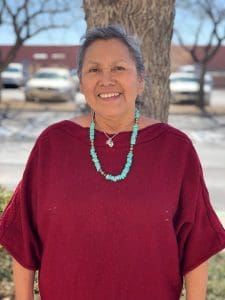 "This ruling is a landmark decision for Muscogee Creek Nation. … I thank God that the Supreme Court ruled in our favor," said Lillian Thomas, a member of the Muscogee Creek Nation who has served on the National Indian Council on Aging's board of directors for over three years. "Our ancestors, who walked the trail from Georgia and Alabama, were forced to give up their beloved land in exchange for a reservation in Indian Territory. They endured hardships by being uprooted and were driven like cattle to land promised to them. This area was a reservation promised to them as long as there was a tribal government."
Muscogee citizens make up the country's fourth-largest Native American tribe. The Muscogee (Creek) Nation has 86,100 enrolled members and stretches across three million acres and 11 counties in eastern Oklahoma. Sprinkled across all that land are more than a dozen ceremonial grounds.
When the Muscogee (Creek) Nation filed a brief with the Supreme Court arguing that the court uphold the 19th-century treaties that created the reservation, they reminded them of the tribe's fully functioning government. The Muscogee (Creek) Nation runs three hospitals, a police force and tribal court system and several casinos, which make up a major part of its $350 million budget, according to court filings.
"All I can say at this point is I'm excited about it and I'm anxious to see how that it is going to affect our obligation to the state for paying taxes," said Thomas.
The decision is a huge win for Indian Country and profoundly impactful for the tribe. The court's decision will reshape how the criminal-justice system treats American Indians by preventing state or local authorities from prosecuting American Indian people who commit crimes on reservation land. Tribal or federal courts will now deal with their cases. The decision could also create a wave of new appeals from American Indian people convicted by state courts.
"I'm proud that the Supreme Court has honored that treaty," said Thomas. "God bless the Muscogee Creek Nation."