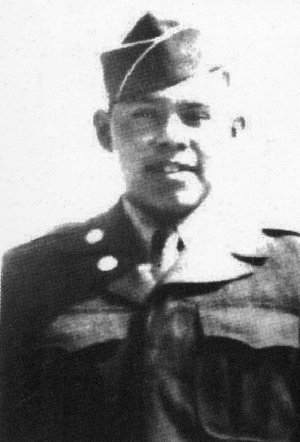 This information is from the book From Warriors To Soldiers: A History of American Indian Service in the United States Military by Gary Robinson & Phil Lucas: 
Private First Class Charles George died in the Korean conflict on November 30, 1952, when he fell on a bursting grenade and smothered it to save his fellow soldiers. For this brave and selfless act, he was posthumously awarded the Congressional Medal of Honor.

He was further honored later in 1959 back in Cherokee, North Carolina, when the people of that community named their high school gymnasium after him. Private George had attended school there and had been a member of that tribe.
Learn more about PFC Charles George at https://www.asheville.va.gov/about/Who_Was_Charles_George.asp