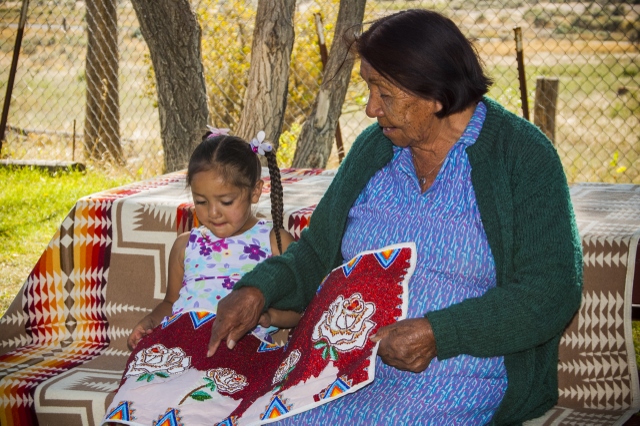 Although Native American Heritage Month started out as an effort to create a day to recognize the contributions of the first American to the establishment and growth of the United States, it eventually turned into an entire month to celebrate the history, culture, and traditions of American Indians and Alaska Natives. "In 1990 President George H. W. Bush approved a joint resolution designating November 1990 'National American Indian Heritage Month.' Similar proclamations, under variants on the name (including 'Native American Heritage Month' and 'National American Indian and Alaska Native Heritage Month') have been issued each year since 1994." (1)
In 2016, President Barack Obama made an insightfully phrased proclamation naming November National American Indian Heritage Month. As the proclamation states:
As the First Americans, Native Americans have helped shape the future of the United States through every turn of our history. Today, young American Indians and Alaska Natives embrace open-ended possibility and are determining their own destinies. During National Native American Heritage Month, we pledge to maintain the meaningful partnerships we have with tribal nations, and we renew our commitment to our nation-to-nation relationships as we seek to give all our children the future they deserve.

Over our long shared history, there have been too many unfortunate chapters of pain and tragedy, discrimination and injustice. We must acknowledge that history while recognizing that the future is still ours to write. That is why my Administration remains dedicated to strengthening our government-to-government relationships with tribal nations and working to improve the lives of all our people. (2)
This month NICOA will celebrate Native American and Alaska Natives through a variety of blog posts and resources, so check back all month to learn more!
Sources
The Library of Congress (n.d.). About National Native American Heritage Month. Retrieved October 26, 2017, from https://nativeamericanheritagemonth.gov/about/
Rickert, L. (2016, November 01). President Obama Proclaims November as National Native American Heritage Month. Retrieved October 26, 2017, from https://nativenewsonline.net/currents/president-obama-proclaims-november-national-native-american-heritage-month/