You are invited to attend "Navigating LTSS: Home Health Care," the National Indian Council on Aging's webinar about the Home Health aspect of long-term services and supports. Home Health is a way to receive medical care without having to leave your home.
Home Health was part of the law that was implemented with Medicare to help cover the healthcare needs of elders. To receive Home Health services, individuals must have difficulty leaving home, need skilled care, have a physician certify and review the plan of care and have a Medicare-certified agency delivering the services.
Register for our 11 a.m. MST February 24 webinar by Cheryl Engram to learn more about what Home Health is, who pays for it and what is covered under this benefit. Discover what is needed to set up Home Health as well as the differences between setting up an agency or utilizing an already existing agency.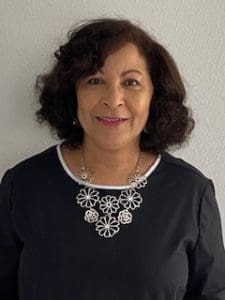 Cheryl Engram is a Registered Nurse (RN BSN) with 38 years of professional experience — 35 years of which have been solely focused on the Home Health industry. She has successfully accomplished the start-up of two new Home Health agencies, from inception to full operational status.
During the initial phases of the start-ups, she donned many hats and roles which allowed me to learn and master her skills in all aspects of running a Home Health business. In addition, she has experience as a clinical supervisor and as an administrator of home health. Prior to Home Health she worked in the hospital setting in ICU and in a post Open Heart Unit.
She graduated from the University of Tampa with a Bachelor of Science in Nursing (BSN). She is currently working as a contractor, providing subject matter expertise to those organizations wanting to utilize her knowledge and professional expertise to educate others on current Home Health requirements.