This press release was sent out by the New Mexico Senior Olympics, Inc on July 12, 2017.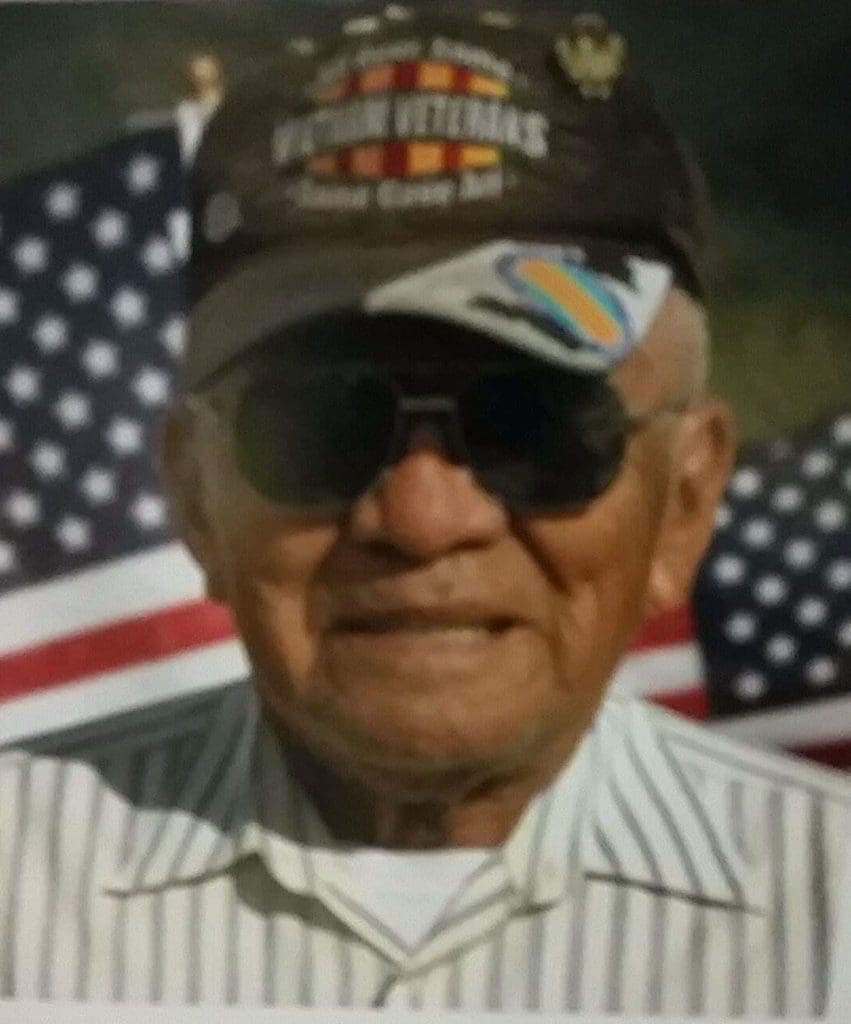 The New Mexico Senior Olympics announces Ralph Paytiamo of Acoma Pueblo is the winner of the Courage Award. Mr. Paytiamo will be honored at the 39th Opening Ceremony of the NM Senior Olympics held at 7 p.m. on Wednesday July 19 at Balloon Fiesta Park.
Courage Award candidates must demonstrate outstanding accomplishments in their personal and professional lives, contribute to the community and work to enhance the quality of life for seniors.
Organizers are expecting 1,141 senior athletes from around New Mexico, including 37 athletes from out of state as far away as Hawaii and Washington State. Athletes compete in five year age divisions.
Courage Award Winner: Ralph Paytiamo, 80 of Acoma Pueblo
Ralph Paytiamo is a portrait in courage. He has survived prostate cancer, an aortic aneurysm and alcoholism and through every challenge he has endured, Ralph has maintained a sense of optimism for future generations. He grew up on the Acoma Indian Reservation and as a young man, joined the United States Navy. After leaving the Navy, Ralph said, he entered a dark period of alcoholism. He joined Alcoholics Anonymous and with the help of sponsors and other recovering alcoholics overcame the disease. He went on to become a spokesman for A.A. to help others to gain control and discover happiness in their lives.
Ralph described the New Mexico Senior Olympics as another path of healing for him. He started participating in Senior Olympics sports and also volunteered for fund-raising events, collecting donations and transporting luggage and equipment for other Senior Olympians. He has been active with New Mexico Senior Olympics for more than 12 years. Ralph said he wants to show other seniors that they can also have active lives as they age. He participates in numerous events, including Frisbee Accuracy, Soccer Accuracy, the 400 Meter and 800 Meter runs, the 1500 Meter Race Walk and the 5K Race Walk. In fact, even while Ralph was undergoing cancer treatment he competed in the Senior Olympics. In 2014, Ralph won a Gold Medal in the 5K Race Walk and in 2016, he won a Silver Medal in the same event.
Ralph believes going to the Senior Olympics Nationals is a good thing for people physically and mentally. He participates in sports not just for his personal health but also to set an example for other people both young and old. "I walk and run [I'm] proud of a strong, healthy body," Ralph said upon receiving the Courage Award from the New Mexico Senior Olympics.
He included a poem he has written:
I walk endlessly for the child to see the natural is less diabetes.
I walk with straight mind for children to see natural is strong in body and spirit.