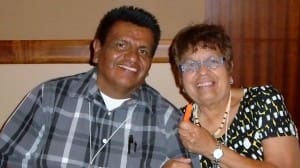 Albuquerque, NM, October 13, 2015 – The National Indian Council on Aging, Inc. (NICOA) is pleased to announce its selection for their marketing service provider to develop a strategic marketing and communications package on behalf of its National Aging Resource Consortium on Racial and Ethnic Minority Seniors Special Projects.
NICOA reviewed proposals of several qualified marketing service providers and on final evaluation choose ORG Agents of Albuquerque. ORG Agents principals Jill VonOsten and Elizabeth Armijo head the collaborative team that provides organizational and community development services to businesses, government and non-profits.
Ms. Randella Bluehouse, NICOA's Executive Director comments that "We are delighted to begin working with a professional team of experts. This is a very important project for NICOA Elders and the Aging Network. The final products will help us to inform and educate stakeholders about American Indians/Alaska Native Elders and diversity in aging."
The scope of work will encompass several special projects. The first will include both short and long term development of NICOA's Tribal Footprints Elder Resource Directory, a website providing Elders with critical health and social services and resources by tribe, region and community service type.
Another key area of focus will be the production, promotion and dissemination of the much anticipated Native Elder Digital Storytelling Project, a video series created by American Indian Elders sharing their personal stories while reflecting on their experience related to Social Security, the Affordable Care Act and the Older Americans Act.
Finally, ORG Agents will support the research and development of educational materials and communications pieces aimed at reaching American Indian and Alaska Native Elders as well as the Aging Network within and beyond Indian Country.
This project is supported through a grant by the U.S. Department of Health and Human Services (HHS) Administration for Community Living (ACL).
For more information contact Special Projects Coordinator Christine Herman at cherman@nicoa.org.