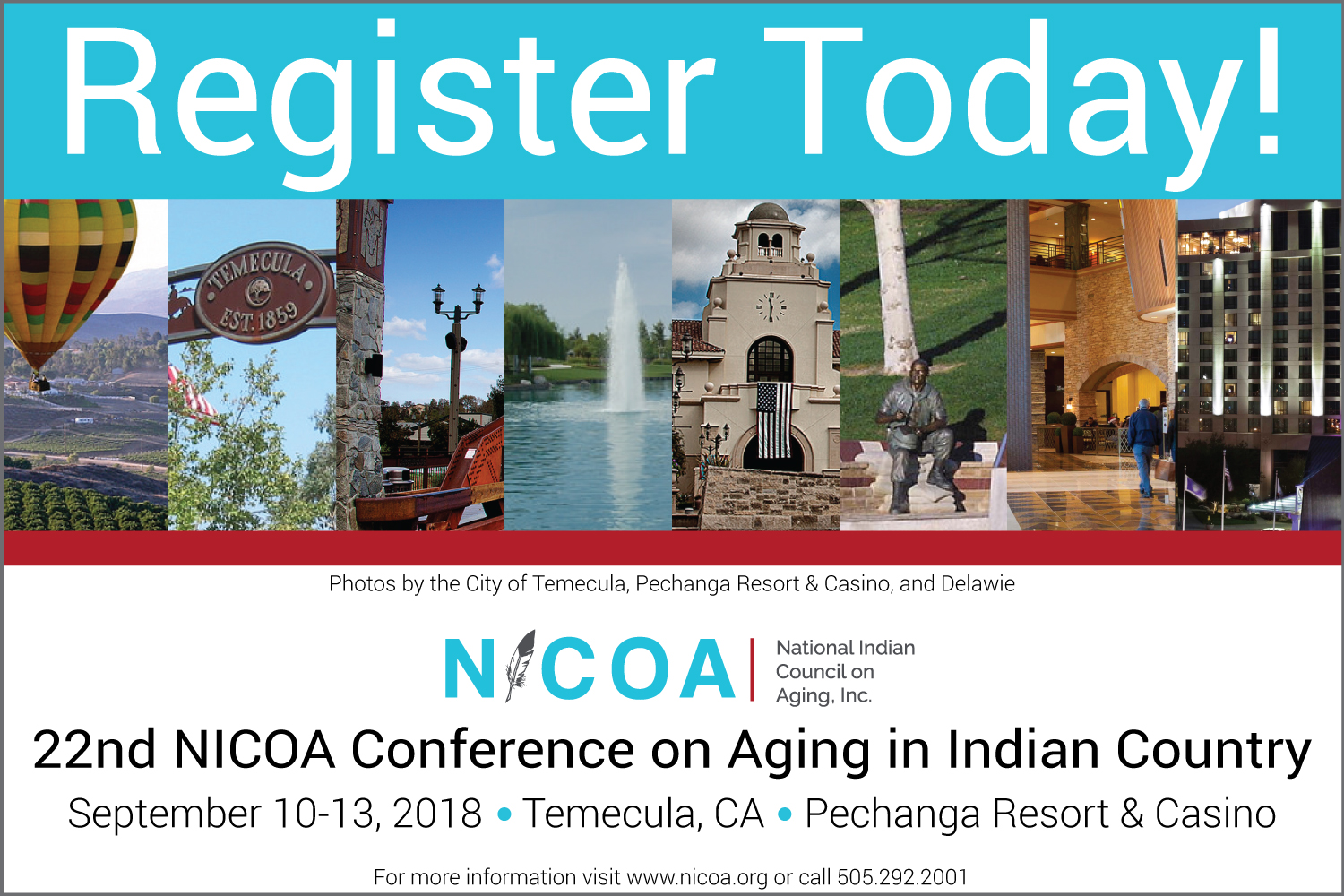 Did you know that you can now register for the 2018 NICOA Conference on Aging in Indian Country online? Our new online registration system makes registering for the conference easy. You can now register for the conference online with a credit card if you are a tribe, organization, or attendee that needs to register multiple attendees, or are a single attendee or exhibitor.
Please remember that all attendees must complete a membership form before registering for the conference. To complete a membership form online CLICK HERE, to download a membership form CLICK HERE.
To learn more about the conference and see other forms and information visit our conference page at https://www.nicoa.org/biennial-conference/
About the Conference
The conference will be held at the stunning Pechanga Resort and Casino in Temecula, California from September 10-13, 2018. If you are interested in attending, presenting, becoming a sponsor, being a exhibitor, etc. please make sure to visit our conference page at https://www.nicoa.org/biennial-conference/ for all conference forms, information, and updates.
We are honored to host our event among the people now known as Luiseño Indians whom have inhabited the Temecula Valley for thousands of years. They call themselves Payómkawichum (the People of the West), and are made up of seven bands: Pechanga, Pauma, Pala, Rincon, San Luis Rey, La Jolla, and Soboba. The Pechanga Band of Luiseño Indians has called the Temecula Valley home for more than 10,000 years. Attendees will have the pleasure to meet the Pechanga Elders and learn about their local Silver Feathers – Elders' Council and the significant role they continue to hold within their tribal community.