For Immediate Release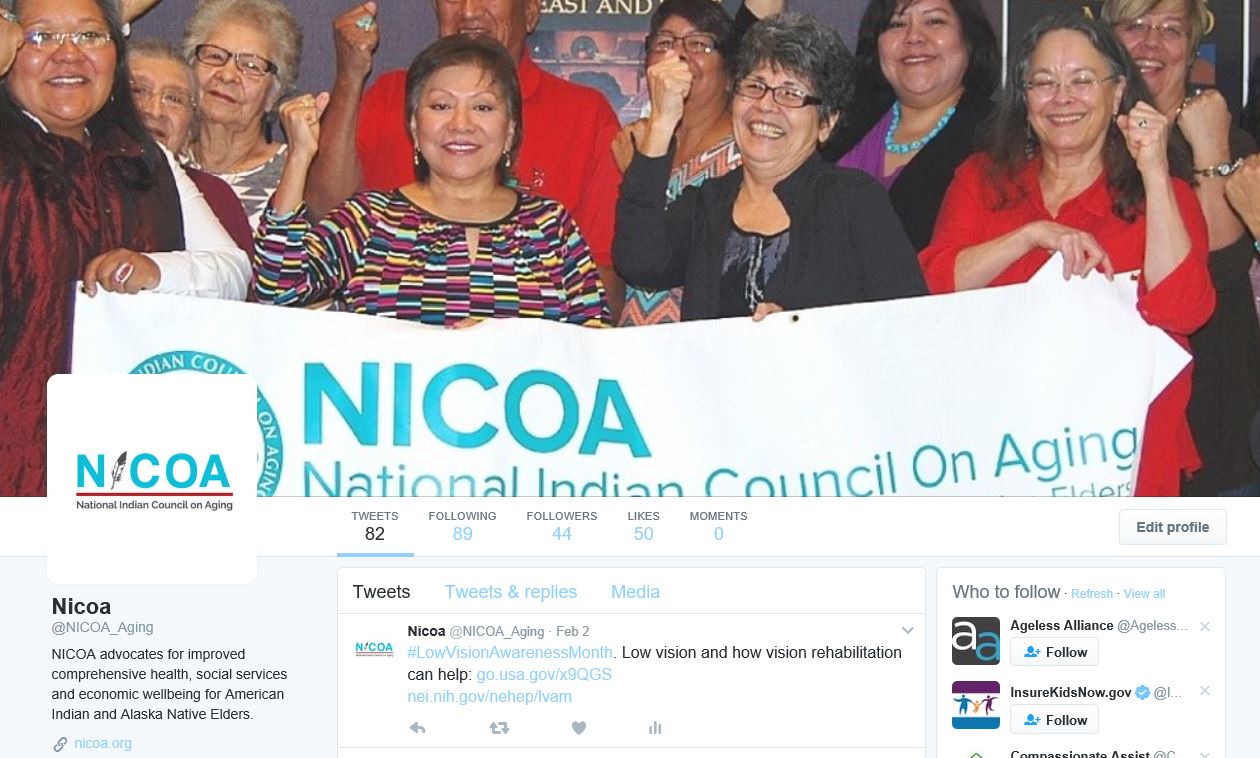 Albuquerque, New Mexico. February 3, 2017 -With the New Year comes a fresh start and so it is with excitement that NICOA announces the launches of its new NICOA Facebook Page, Twitter Page and YouTube channel.
Our aim is to share relevant news, resources and tools for American Indian and Alaska Native Elders, caregivers, those working in the field of aging advocacy, our partners, tribal leaders and communities across Indian Country – and beyond.
Adele Mihesuah (Comanche Nation), a long-time NICOA member and current Secretary of the Board shares encouragement for NICOA's social media outreach campaign. "NICOA is an excellent resource for all Indian Elders and presents a positive aspect to the Native aging process".
NICOA Senior Community Services Employment Program participant Martha H. adds, "The NICOA SCSEP program works with older people and has helped a lot of elders. I hope more people will learn and connect with NICOA by using Facebook and Twitter."
Together, we can share messages of hope and practical solutions, build our relationships and connections – whether you are an Elder, community member, partner in advocacy, tribal leader, service provider, or part of the Aging Network. You'll also find links to topics affecting many aspects of health, social services and economic wellbeing for American Indian and Alaska Native Elders. We invite you to join us, 'Like' and 'Retweet' us!
Join us on Facebook here.
Meet on Twitter here.
Watch us on Youtube here.
Thank you!
With warm regards,
Randella Bluehouse, NICOA Executive Director
###
About NICOA
NICOA is a national nonprofit with the mission to advocate for improved comprehensive health, social services, and economic wellbeing for American Indian and Alaska Native Elders. For more information contact: Randella Bluehouse, Executive Director. 505-292-2001, www.nicoa.org. ###