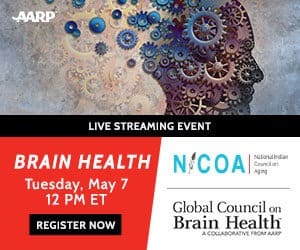 Check out a recording from today's special Telephone Town Hall livestream on Brain Health with AARP and the Global Council on Brain Health.
This video features NICOA Executive Director Larry Curley, along with AARP's Mashell Sourjohn of community outreach and Sarah Lock of policy and brain health, discussing the five pillars of brain health and debunking myths about the aging brain.
Find out how you and your loved ones can maintain your brain health as you age.