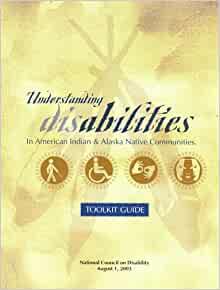 The National Indian Council on Aging (NICOA), in partnership with the National Council on Disability (NCD), has embarked on an initiative to update the Understanding Disabilities in American Indian and Alaska Native Communities: Toolkit Guide. We are writing to invite your participation as a member of the National Technical Expert Panel.
The National Technical Expert Panel will serve as project consultants and advisors providing guidance to the staff on the direction of the project. The Panel will be instrumental in providing critical feedback and direction on the multitude of issues addressed throughout the updates of this toolkit.
Please respond by April 16 to indicate 1) your willingness to serve on the National Technical Expert Panel and 2) your availability to attend the kick-off meeting on April 21. If you have further questions about the project, please do not hesitate to reach out. We look forward to hearing from you!