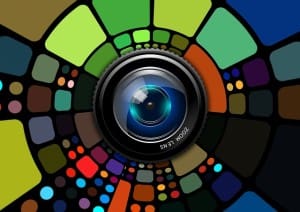 NICOA Awards Video Production Service Provider for its Digital Storytelling Project
Albuquerque, NM, August 3, 2015 – The National Indian Council on Aging, Inc. (NICOA), is excited to announce its selection for their video production service provider to help produce two digital storytelling projects.
NICOA reviewed proposals from video production companies nationwide to plan, film and create video products to serve its American Indian and Alaska Native (AN/AN) Elders live and online. Consulting and training company nDigiDreams was awarded the project, which specializes in media production, instructional technology and digital storytelling.
NICOA currently serves as a member of the National Aging Resource Consortium for Racial and Minority Seniors. The Digital Storytelling Project will further their outreach efforts with a twofold focus. Firstly, to provide an opportunity for AI/AN Elders to express their personal stories while also reflecting on their experience related to three topics: Social Security, the Affordable Care Act and the Older Americans Act. The second focus will be on helping those in the Aging Network better serve and empathize with AI/AN Elders.
"It was particularly important to us that we select a provider who can work with our Elders in a culturally sensitive manner. We are seeking to build a collection of stories to empower AI/AN Elders by sharing their wisdom and contribution to the life of our people," remarks Randella Bluehouse, NICOA's Executive Director.
NICOA's digital storytelling project will also work to support and enhance another of their forthcoming endeavors – TribalFootrpints, an online Elder Resource Directory, slated for launch later in the year.
This project is supported through a grant by the U.S. Department of Health and Human Services (HHS) Administration for Community Living (ACL).
For more information contact Project Coordinator Rebecca Owl Morgan at rmorgan@nicoa.org.
About NICOA, Inc.
NICOA, Inc. is a national nonprofit with the mission to advocate for improved comprehensive health, social services and economic wellbeing for American Indian and Alaska Native Elders.
###