National Kidney Disease Awareness Month
Did you know…..your kidneys are two, fist-sized organs in your lower back. When healthy, they do the following amazing things for you!
Filter waste out of 200 liters of blood each day.
Regulate of the body's salt, potassium and acid content.
Remove drugs from the body.
Balance the body's fluids.
Release hormones that regulate blood pressure.
Produce an active form of vitamin D that promotes strong, healthy bones.
Control the production of red blood cells.
Quick Facts on Kidney Disease:
Kidney disease is the 9th leading cause of death in the country.
More than 26 million Americans have kidney disease, and most don't know it.
There are over 95,000 people waiting for kidney transplants.
More than 590,000 people have kidney failure in the US today.
Early detection can make a difference in preventing kidney disease so it's important to know if you're at risk. Take the online kidney quiz! https://www.kidney.org/kidneydisease/selfAssessmentQuiz
National Nutrition Month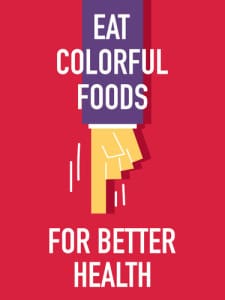 There's no one right diet for everyone. Therefore it's important to create a healthy eating plan that works for you and your family's needs.
Time and time again, we have heard that diet and exercise are important for a healthy life. But it's not always easy to eat right and to eat healthy in our modern world. For some in our communities, we find ourselves busier than ever, and rely on snack foods, prepackaged meals, and fast food as an easy and quick way to eat. For others, healthier food choices may be many miles from home and more expensive. Especially for Elders living on a fixed income, those who cannot drive or do not have access to transportation, making healthy choices can be difficult.
Unfortunately, across Indian Country the modern diet has contributed to shocking health disparities for all AI/AN and especially for Elders. Obesity is a problem in many of our communities, with nearly 40% of Elder men and more than 46% of Elder women obese. In our communities, the rates of diabetes are twice as high as that of the general population. Among AI/AN Elders, nearly 1 in 3 have diabetes. Diabetes in particular can have devastating impacts on health, and sometimes even results in blindness or the amputation of a limb.
It wasn't always like this, though. A century ago, obesity and diabetes were very rare in Indian Country. The destruction of our traditions and forced removal to reservations contributed to this problem because they also resulted in a shift in dietary practices. Where our ancestors hunted and gathered foods local to their traditional homelands, this practice became more difficult when relocated and discouraged from continuing traditional practices. The federal government also provided nations with commodity foods that were completely foreign to the traditional AI/AN diet. While the reasons for the health disparities in our communities are more complex than these historical facts alone, the shift in diet is one worthy of our attention because it is one that we can take steps to change.
Save Your Vision Month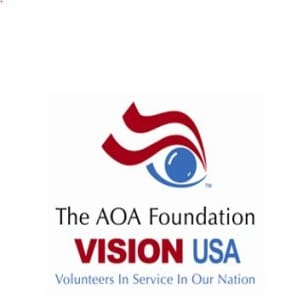 More than 46 million low-income individuals in the United States cannot afford the cost of routine eye care or do not have the health insurance that covers such exams.
you need an eye exam and do not have insurance and cannot afford one, work with your social worker, case worker, charitable organization or agency to submit an application on your behalf for VISION USA services.
Call 1-800-766-4466. VISON USA was established in 1991 to provide basic eye examinations to Americans in need, and is currently available in 39 states and the District of Columbia. AOA member optometrists donate their services at no cost.
20th National Native American HIV/Aids Awareness Day
March 21