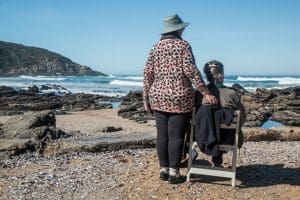 Introduction to Support Group, on Monday November 7th from 1pm to 2pm. A presentation for families facing Alzheimer's presented by Barbara Michels.
Legal Issues for Caregivers: Early Legal & Financial Planning for Families Facing Alzheimer's Disease. A Free class presented by Don Pinnock, JD. November 10th from 1:30pm to 2:30pm. Discussion includes powers of attorney, guardianships, and living wills.
UNM Memory and Aging Center – An Overview. Presented by Janice Knoefel, MD and Clinical Director, UNM Memory and Aging Center. Wednesday, November 16 from noon to 1:00pm.
Classes are FREE and hosted by the Alzheimer's Association, NM Chapter, located at 9500 Montgomery Blvd. NE, Suite 121, Albuquerque, NM 87111. Contact Chris McCaffrey at (505)266-4473 or 1- (800)272-3900 or email him at cmccaffrey@alz.org