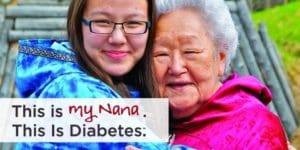 November is National Diabetes Month. Statistics from U.S. Department of Health and Human Services' Indian Health Service speak to the alarming number of American Indian/Alaska Natives who deal with diabetes. American Indians and Alaska Natives are clearly at greater risk:
2.2 times higher— Likelihood of American Indians and Alaska Natives to have diabetes compared with non-Hispanic whites
68%— Percent increase in diabetes from 1994 to 2004 in American Indian and Alaska Native youth aged 15-19 years
95%— Percent of American Indians and Alaska Natives with diabetes who have type 2 diabetes, a condition characterized by high blood glucose levels caused by either a lack of insulin or the body's inability to use insulin efficiently. Type 2 diabetes develops most often in middle-aged and older adults but can appear in young people. (as opposed to type 1 diabetes, a condition characterized by high blood glucose levels caused by a total lack of insulin. This occurs when the body's immune system attacks the insulin-producing beta cells in the pancreas and destroys them. The pancreas then produces little or no insulin. Type 1 diabetes develops most often in young people but can appear in adults as well.
30% — Estimated percent of American Indians and Alaska Natives who have pre-diabetes
Resources to help reduce and manage the effects of diabetes:
Find out if you have prediabetes by taking the Risk Test
Native Diabetes Wellness Program is working with a growing circle of partners to address health inequities so starkly revealed by diabetes in Indian Country, offering educations materials with respect for Native and Western science as grounding principles
Learn how to encourage, promote and implement traditional food programs in your community. See what communities in Indian Country are doing to put traditional foods back into schools, long-term care facilities and senior meals.
_____________________________________________________________________________________________________________________________________
It's flu season – Get vaccinated!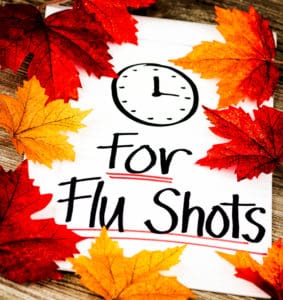 The following information is from the Centers for Disease Control and Prevention.
Elders have the highest rates of flu-related death and hospitalization. Flu also increases their risk for heart attack, stroke, and permanent decline in overall functions. Now that flu season is officially here, influenza vaccination is vital to help prevent the spread of flu.
Everyone 6 months of age and older should get a flu vaccine every season. Vaccination to prevent influenza is particularly important for people who are at high risk of serious complications from influenza. See People at High Risk of Developing Flu-Related Complications.
Flu vaccination has important benefits. It can reduce flu illnesses, doctors' visits, and missed work and school due to flu, as well as prevent flu-related hospitalizations.
Different flu vaccines are approved for use in different groups of people. Factors that can determine a person's suitability for vaccination, or vaccination with a particular vaccine, include a person's age, health (current and past) and any relevant allergies. CDC recommends that people get vaccinated by the end of October, if possible. It takes about two weeks after vaccination for antibodies to develop in the body and provide protection against the flu.
More information is available at Who Should Get Vaccinated Against Influenza.