This article, written by Randy Furst of the Star Tribune, is linked here in it's entirety. The description below is posted with permission by the Star Tribune.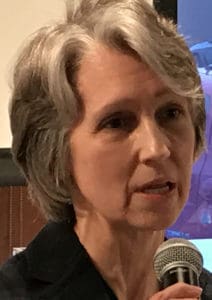 Retiring Doctor Lydia Caros has been the pediatrician to generations of children as co-founder of the Native American Community Clinic in Minneapolis for the last 13 years.  She was recently honored for her work and dedication to her patients at a retirement party at an Indian art gallery in Minneapolis. The clinic located on Franklin Avenue is where a staff of 50 treats 4,500 patients each year – the majority of them American Indians – for medical, dental and psychological problems.
Clyde Bellecourt of the American Indian Movement praised Dr. Caros' selfless work and that of the two other doctors who started the clinic. "They were not only the lifeblood of the community, they were the life-givers."
In the 1980's while employed at the health board, Dr. Caros did pioneering work, educating the medical and Indian community about the need to screen children fro lead poisoning, which can cause brain damage, and pressed the city to get landlords to clean it up. Caros also became a major advocate for treating children with fetal alcohol syndrome.
Continue reading article here.