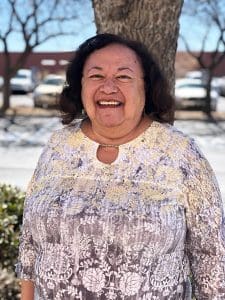 Mary Jo Hunter, a new member of the National Indian Council on Aging's (NICOA) board of directors, decided to join after being asked by many people from the Midwest Region to be on the board during the 2019 conference.
Her goal is to bring the wants and needs of the Midwest Region to the full board. She is proud to provide Native elders with timely information about NICOA and says her main accomplishment this year has been to understand NICOA's history and role.
Some of the biggest challenges facing Native elders in her community are nursing home and assisted living shortages. There is no respite care available.
Additionally, Native caregivers have a lack of support, both financially and emotionally. She believes the political and social treatment of Native elders was improving ⁠— until President Donald Trump got elected.
"This administration is not in support of Native elders nor Natives in general," she says.