For the fourth year in a row, NICOA's Oklahoma SCSEP team received an award from the Department of Veteran Affairs in recognition of their work with veterans.
Program Director Sue Chapman, Program Manager Arnetta Yancey and staff recently attended the Department's annual Community Partnership Awards and were presented with a plaque and certification for service provided to veterans through the Senior Community Service Employment Program (SCSEP).
SCSEP staff continues to work closely with the Department to ensure veterans can get back into the workforce. Congratulations, Central Region SCSEP team!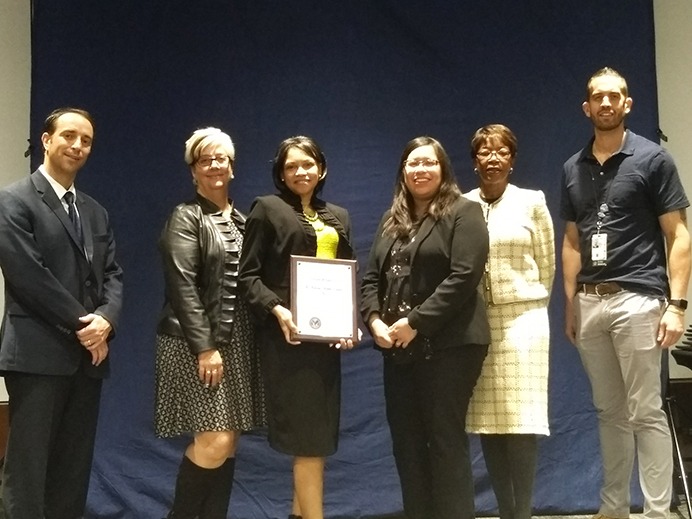 Over 40 percent of Americans aged 55 and over are estimated to be employed this year, making up over 25 percent of the labor force. The Senior Community Service Employment Program (SCSEP) is an on-the-job training and employment program designed to help low-income individuals aged 55 and older update their jobs skills, build work experience and confidence, and attain economic security and well-being.
The program provides participants with paid on-the-job training experience at a host agency in their community. Participants train 20 hours per week, learning new skills to become more employable. Assistance is also available to those ready for employment outside the program.
In the last 10 years SCSEP has served over 3,300 individuals. In 2017, 58 percent of participants were American Indians and Alaska Natives. NICOA operates in designated counties in Arizona, California, Minnesota, New Mexico, North Dakota, Oklahoma, South Dakota, and Wisconsin. Apply here or contact NICOA to find the SCSEP service provider in your area.