Colleen Teske spent a full year applying for work without success. The North Dakota resident had spent many years as a residential treatment advisor at the Dakota Boys and Girls Ranch Safe Home, and nearly a decade as a shelter manager at the YWCA yet could not find employment until she discovered the National Indian Council on Aging's (NICOA) Senior Community Service Program (SCSEP). According to a 2021 poll by AARP, 78 percent of elder workers say they have seen or experienced age discrimination in the workplace. And yet two-thirds of elder workers are still open to learning new skills to stay competitive in the job market.
"At NICOA we believe there is no reason why someone cannot start a new career at 60. In fact, some statistics would suggest that we are most productive from ages 60 to 70. What employer would not want to benefit from the unparalleled experience, productivity and loyalty our elders provide?" said Sarah Piersol, a program manager for SCSEP in North Dakota.
Piersol has had the opportunity to work with Teske for over two years. "I have attended job fairs with Colleen and witnessed how employers reacted to her age and overlooked her experience. The employers who were interested only wanted to bring her in as an entry level employee," she said.
SCSEP is an on-the-job training and employment program designed to help those age 55 and older update their jobs skills, build work experience and confidence, and continue to have economic security and well-being. It is the only federally funded community service and job training program focused exclusively on serving low-income elders 55 and older.
Through SCSEP, Teske gained valuable work experience helping individuals at Job Service of North Dakota develop their resumes. She became known for her willingness to help those with language barriers. She also worked directly with other SCSEP participants as a participant assistant to develop employment plans.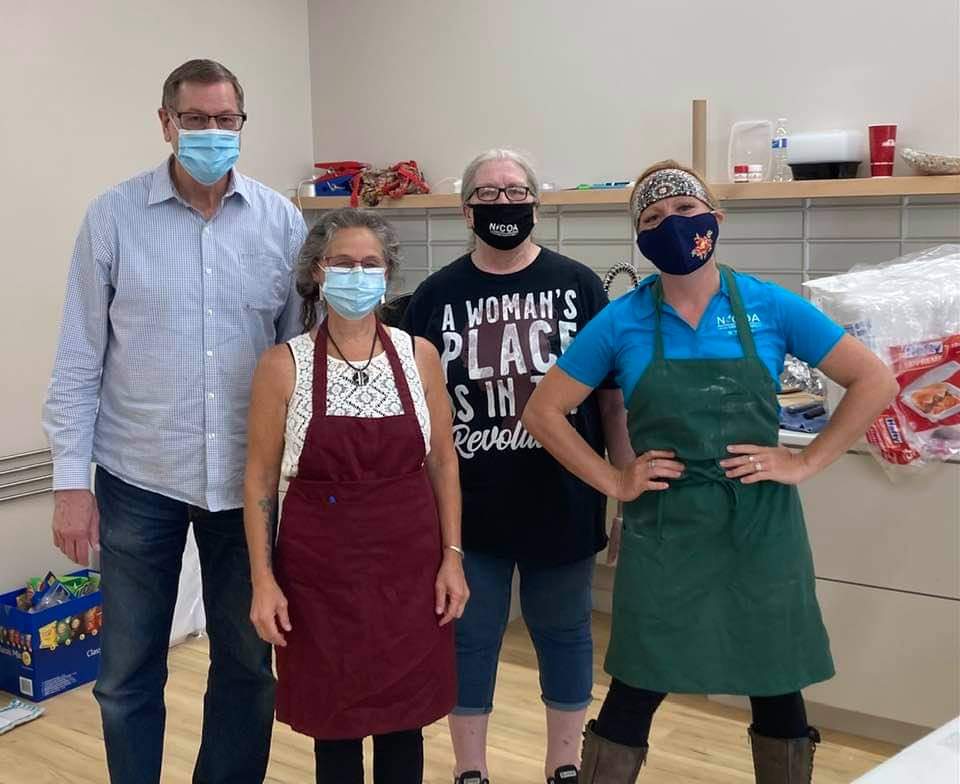 Teske's expertise and experience finally paid off with full-time employment as a case manager with the Southeastern North Dakota Community Action Agency.
"The moment I was offered a job it felt like a physical weight was lifted off my shoulders," said Teske.
"We are losing one of our best participant assistants but thrilled to see her transition to a sustainable employment home," Piersol said. "It's exciting to visit with Colleen and hear her plans for setting aside retirement income and shopping for new work clothes!"
About one-third of the American workforce is over the age of 50. According to AARP, 49.3 percent of elders (55 and above) seeking employment have been out of work for six months or more. Our elder population is only predicted to expand: According to the U.S. Census Bureau, in 1950 only about 8 percent of the population was 65 and older, while in 2019, that demographic increased to 16.5 percent and is expected to reach 22 percent by 2050.
At NICOA, we help elders find work, develop new skills and talents, and build their financial security by taking advantage of SCSEP. The program provides grant sponsored (subsidized) income and training to participants while they serve their communities, which improves their well-being and prepares them for regular (unsubsidized) employment. Learn more about SCSEP, how it can help you and apply today.