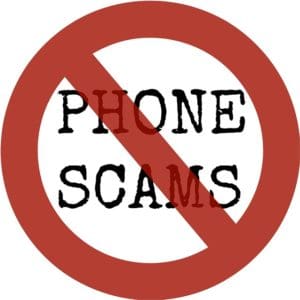 Financial fraud can be difficult to recognize. It can include identity theft, fake check and wire transfer scams, investment and credit card fraud, and bogus online charitable solicitations. Unfortunately only 1 in 5 of these crimes is reported.
The National Crime Prevention Council offers the following tips to help avoid these crimes in the first place.
It's shrewd, not rude to hang up on a suspicious telemarketer
Don't give personal information to people you don't know unless you initiated the contact
Don't let yourself get pressured into a verbal agreement or signing a contract
Be skeptical of online charitable solicitations and other online offers. If interested, ask to receive the information in the mail and check to be sure the company is legitimate
Never agree to pay for products or services in advance
Get estimates and ask for references on home repair offers and other products or services
If you suspect fraud, contact your local law enforcement agency immediately
To learn more about protecting yourself from financial fraud, visit the National Crime Prevention Council's website.