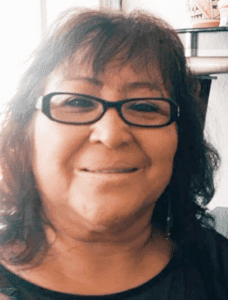 The National Indian Council on Aging (NICOA) bids farewell to Marie Becenti, who retired after 25 years with NICOA. She was previously the grant compliance and records manager for NICOA's Senior Community Service Employment Program (SCSEP).
"It was very interesting to work with documents from many unique elders who were in training," said Marie. "The program is very complex, not boring and always busy. I felt proud to be able to give back to the Native people, as I have seen my parents struggle with the English language, which made it difficult for them to conduct any kind of business."
Marie grew up in the 1950s and 60s, with no running water or electricity. She lived in a hogan on the Navajo Nation before moving into a two-room house. She rode the school bus 30 miles each way to attend school and walked 10-12 miles from her home to the highway to catch the bus. "Sometimes we had to walk home if my parents were unable to pick us up at the highway," she said.
Marie comes from a very large family and describes her childhood as adventuresome. "My parents kept us busy even though there was no school," she said. "We did chores every day and when done or if there was nothing else to do, they told us to find things to do. We played in mud, made houses from sage brushes, made toys from empty cans or whatever we could find. None of our toys were bought, we made them."
Previously she studied and worked in Los Angeles as a receptionist for a swimwear company before moving into the accounting department. Then she worked as an accountant for a reinsurance company in Woodland Hills, California, before moving back to New Mexico.
"One day I was reading the newspaper ads and I found an ad for a payroll position at NICOA," she said. "I was interviewed but wasn't hired for that position. Instead, I was offered a job as an administrative assistant. This is when my journey began with NICOA/SCSEP."
She even remembers her first day on the job. "My first day at NICOA was June 20, 1994 when NICOA was in ABQ Uptown. I was very nervous, but I thought NICOA was very interesting. The SCSEP program was challenging and required a lot of training and learning. I was sent to numerous trainings."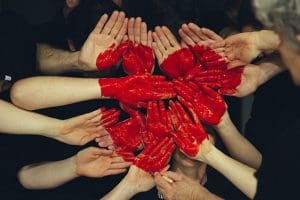 Marie went on to become NICOA's Grant Compliance and Records Manager.
"Working at NICOA gave me the opportunity to grow within myself. Learning about the different tribes and their cultures, getting to talk to or even spend a few minutes with the elders," she said. "I got to see a lot of the country that I would not have had the opportunity to do if not for this job at NICOA. I want to thank NICOA for the opportunity to learn and grow and be a part of its mission and being able to work/assist the elders."