It seems that criminal scammers are everywhere – on your phone, online, in your email and text messages, and even at your door. The pandemic has emboldened them to go after stimulus checks, sell nonexistent but in-demand products, spread fake offers for treatments, and file for unemployment using stolen identities. But we've seen a remarkable spike in all scams – not just those related to COVID-19.
Join us for a discussion on November 4 at 11 a.m. MST on the evolving fraud landscape with Kathy Stokes and Amy Nofziger, co-leads of the AARP Fraud Watch Network. Learn about the latest, know what to watch out for, and hear harrowing stories of real fraud victims during our webinar, "The Fraud Landscape: Staying Safe as Scams Soar".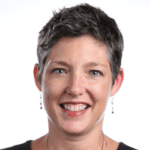 Kathy Stokes is the director of Fraud Prevention Programs at AARP. She has worked in and around the financial security arena for most of her career and leads AARP's efforts in helping members and other consumers spot and avoid scams. In addition, Kathy serves as a subject matter expert on Social Security for AARP's consumer outreach activities.
Prior to joining AARP in 2016, Kathy worked with the Brookings Institution's Retirement Security Project, the Employee Benefit Research Institute, the American Savings Education Council and Ernst & Young's national tax group. She also ran her own communications consulting practice for a decade with clients in the financial education and retirement space. Kathy recently served on the Federal Reserve's Fraud Definitions Work Group, focused on arriving at common definitions of fraud in the U.S. payment system, and currently serves on the Advisory Council to the International Association of Financial Crimes Investigators.
Kathy holds a bachelor's degree in Rhetoric and Communication from the University of Pittsburgh and a master's degree in American Government from the Johns Hopkins University. She also holds a certificate from Georgetown University's McDonough School of Business from the Directors Executive Education Program.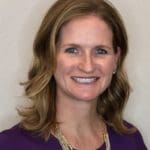 Amy Nofziger is the director of Fraud Victim Support with AARP, a role she has held for nearly two decades. She leads a team of fraud specialists and dozens of volunteers who help victims of fraud though the AARP Fraud Watch Network Helpline. Her experience includes a term on Colorado's Elder Abuse Task Force, during which the state passed a mandatory elder abuse reporting law. Due to her experience and expertise, she receives frequent public speaking invitations and has presented across the country and on television to consumers and professionals on consumer fraud. Amy is a Certified Fraud Examiner.
The AARP Fraud Watch Network is a free resource for all. With AARP as your partner, you'll learn how to proactively spot scams, get guidance from our fraud specialists if you've been targeted, and feel more secure knowing that we advocate at the federal, state, and local levels to protect consumers and enforce the law.