It is 2019; a new year, a new beginning and a chance to shape and guide the direction this nation takes in the coming year! 2018 is rapidly becoming a fading memory as we scan the horizon for upcoming events, issues, and other topics not foreseen.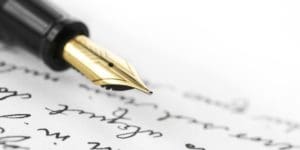 As the new executive director of NICOA, it feels inevitable that my footsteps should bring me back here. For those who don't know, I was here at the beginning, during the birth of NICOA. I witnessed its growth, its achievements, and saw it take its rightful place among the many organizations — Indian and non-Indian — in advocating for the well-being of our elders and indirectly, our tribal communities.
We believe that our elders are the foundation upon which we, as Indian people and tribes, owe our existence. They taught us our language, culture, traditions, and our relationship with our creator. They fought for an idea called "tribal sovereignty"; some went to prison for this concept, some saw their lives come to a sudden end. This is what our elders represent.

Tribal leaders are elected by their communities and among these communities are elders, a population that one can count on to participate in tribal government issues and elections. The elders are one cohort that they rely on for support.

NICOA also believes that we have two high priority constituents: the elderly and tribal leaders. Without one, we are only half as effective. In this new year, NICOA will remain just as faithful to its origins as ever. We look to our constituency to help us in forming "Our Wall"; a wall to protect and strengthen our right to determine our own future.
Your continued support, financially and spiritually, is important and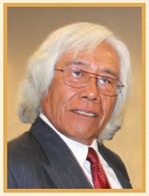 validates the words that some utter in a buttery fashion: "Our elders are our historical encyclopedias."
NICOA looks forward to working with you and your communities in the coming years. Here's to a great and productive year ahead!
Larry Curley
Executive Director