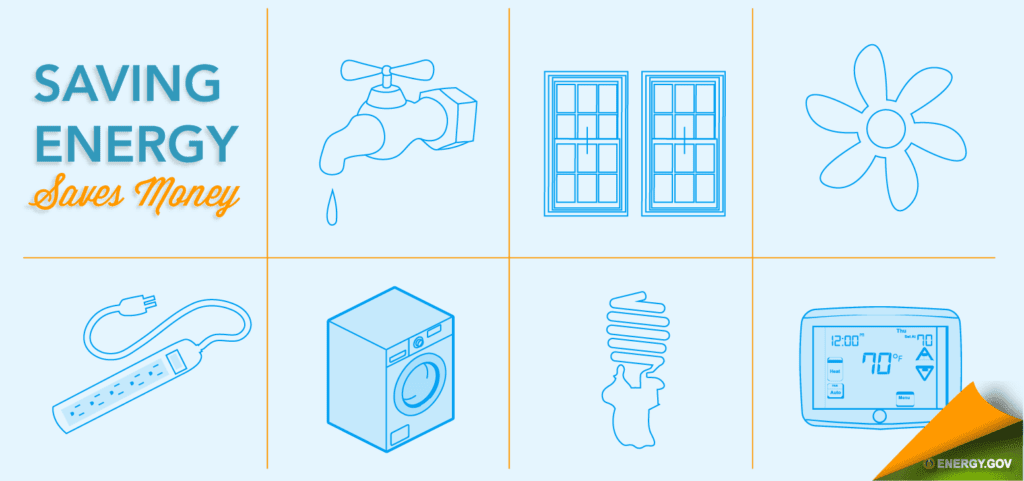 Today, on National Cut Your Energy Costs Day, look for ways to reduce energy costs and save on your energy bills. Consider scheduling an appointment to get your heating and cooling system examined. A professional energy audit gives you a thorough picture of where your home is losing energy and what you can do to save money.
This includes checking the airflow over the coil, testing for the correct fluid (refrigerant) level, checking that the combustion process and heat exchanger are operating safely, and ensuring proper air-flow to each room. In addition, you should clean the air filters in your heating and cooling system once a month, and replace them regularly. Dusty filters make furnaces work hard, increasing energy costs and potentially causing blower malfunctions.
You can also save money by turning off lights when leaving a room, using energy-efficient compact fluorescent light bulbs, taking shorter showers, and only running the dishwasher and washing machine when fully loaded. Energy-efficient dishwashers use less water than washing dishes by hand with an open tap.
The U.S. Department of Energy estimates that 40 percent of a home's energy is lost due to air infiltration from the outdoors. Air seeps in through ceilings, walls, and from areas exposed to external elements like windows and doors. You can greatly reduce this by adding insulation, and weather-stripping and caulking around windows and doors.
You can also decrease your energy bill by using solar heat and replacing old windows with new energy-efficient ones. During winter months, take advantage of sunlight by opening your curtains during the day to allow the sun to naturally heat your home.
Consider installing a programmable thermostat. Most models will allow you to preset and select temperatures by the hour for every day of the week. You could save an estimated 10 percent per year on heating and cooling costs by resetting it when asleep or away from home.
Check out Energy Star's Home Energy Yardstick to learn how much of your home's energy use is related to heating and cooling versus other everyday uses like appliances, lighting, and hot water.