Tribes Sue South Dakota Over Voting Rights
The Rosebud Sioux Tribe, the Oglala Sioux Tribe, and the voting rights group Four Directions filed a federal lawsuit against South Dakota state agencies this month for failing to offer voter registration services through state agencies serving the public, as mandated by the National Voter Registration Act (NVRA).
The lawsuit alleges that the state's agencies didn't provide ample opportunities to register to vote or update voter registration information at places like motor vehicle and public assistance offices in areas near American Indian reservations. Federal law requires the agencies to help people register to vote at those kinds of offices, including ones that provide public assistance or serve people with disabilities. The complaint documents a steep drop in voter registration applications from public assistance agencies in recent years, and other clear evidence of non-compliance with the NVRA.
The violations described in the complaint include failure to provide voter registration applications to persons during all public benefits transactions covered by the NVRA, failure to update applicants' voter registration address when they report a change of address to public benefits agencies, and failure to provide voter registration services to persons who lack either a social security number or driver's license.
Montana Tribes Challenge Ballot Collection Law
A lawsuit filed by the Montana American Civil Liberties Union against Montana Secretary of State Corey Stapleton made its first appearance in Yellowstone County District Court this month, alleging a 2018 state voter law restricts American Indians' access to the polls.
The suit was filed on behalf of Montana American Indian voter advocacy groups and tribes, including Western Native Voice, Montana Native Vote, Native American Rights Fund, Assiniboine and Sioux tribes on the Fort Peck Reservation, Crow Tribe, Blackfeet Nation, the Fort Belknap Indian Community and Confederated Salish and Kootenai Tribes on the Flathead Reservation.
The Montana ACLU asked the court to overturn the Montana Ballot Interference Prevention Act. The ACLU argues that the law limits access to voting on Montana's reservations. The law restricts the advocacy groups from collecting ballots from reservation residents who may otherwise have to drive an hour or more to drop off their ballot. In the past, voter advocacy groups would pick up ballots from people across the reservation leading up to election day.
The law makes it so that one person may only drop off up to six ballots per election to a polling place. Plaintiffs said vote organizers collected about 85 ballots each in previous elections.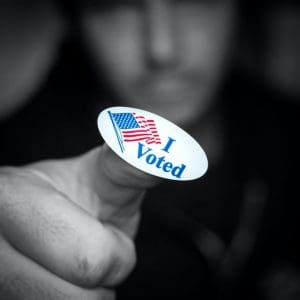 The law also institutes a fine of up to $500 for bringing ballots to the post office on behalf of relatives or neighbors. It defines a "family member" as "an individual who is related to the voter by blood, marriage, adoption or legal guardianship," but that definition is incompatible with American Indian family structures, which include extended family and community members, the plaintiffs said.
The law was introduced to the state Legislature in 2018 by Republican Senator Al Olszewski, who had argued that voters were being confronted at their homes by aggressive ballot collectors, though he could not provide any such proof.
The case may not see a ruling for several weeks.
U.S. House Advances PROGRESS for Indians Act
A bipartisan bill to allow American Indian tribes to become more self-reliant passed the U.S. House of Representatives last week, clearing a path for it to be signed into law by President Donald Trump.
The Practical Reforms and Other Goals To Reinforce the Effectiveness of Self-Governance and Self-Determination (PROGRESS) for Indian Tribes Act of 2019 passed the House by a voice vote. The legislation amends the Indian Self-Determination and Education Assistance Act of 1975 to streamline the Department of Interior's process for approving self-governance contracts and annual funding agreements for Indian programs.
If signed into law, the PROGRESS for Indian Tribes Act would align the processes used by the Department of Interior to be similar to the processes used by the Indian Health Service. Under current law, each tribe seeking a new compact or renewal of an existing compact or funding agreement must use two different negotiation processes.
The bipartisan legislation will assist approximately 400 tribes that currently participate in the Self-Governance program to streamline and bring down the costs associated with the administration of programs, according to W. Ron Allen (Jamestown S'Klallam Tribe) chair of the Self-Governance Communication and Education Tribal Consortium.
The bipartisan bill was introduced in January 2019 by Sen. John Hoeven (R-ND), chairman of the Senate Committee on Indian Affairs, and Sen. Tom Udall (D-NM), vice chairman. Senators John Barrasso (R-WY), Tina Smith (D-MN), Maria Cantwell (D-WA) and Dan Sullivan (R-AK) also co-sponsored the legislation in the Senate. Rep. Deb Haaland (D-NM) sponsored the House version of the legislation, which was broadly supported by members of both parties.