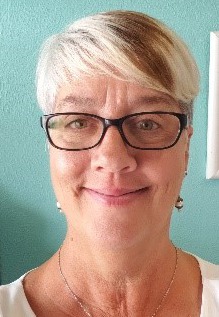 Summer is well underway and NICOA's Senior Community Service Employment Program (SCSEP) has finished making the rounds providing support and annual trainings for all the host agencies and participants.
You might ask, what is a host agency? A host agency is any not-for-profit agency or governmental agency where we place a SCSEP participant to upgrade or learn new employability skills. They're like a volunteer for the agency, but NICOA's SCSEP pays a minimum wage during their training period.
Each host agency assigns a supervisor to work with the participant to help them upgrade or learn new skills. While placed at the agency, the host agency supervisor supports the participant in learning skills that will help them get a job, as well as referring them to jobs they hear about in their community. It's an extra pair of hands during this time of funding cuts.
If you are interested in becoming a host agency or would like more information on NICOA's SCSEP, visit our website, call 505-292-2001 or send an email. If you are interested in participating in the program, fill out the pre-application form.