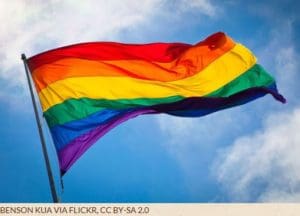 Acknowledging the tragedy of the Orlando shooting, we are posting this statement, which originally appeared on both the NHCOA (National Hispanic Council on Aging) blog and the SAGE (Services and Advocacy for Gay, Lesbian, Bisexual & Transgender Elders) website.  You can also read an additional statement from SAGE CEO Michael Adams here.
As leaders from organizations working to advance equality and to counteract discrimination against the LGBT and Latino communities, we unite today to condemn the outrageous violence that took the lives of more than 50 of our brothers and sisters in Orlando.
Many constituents of Services & Advocacy for GLBT Elders (SAGE) are Latino and many constituents of the National Hispanic Council on Aging (NHCOA) are LGBT.
Words cannot express our grief at the senseless loss of so many – including many LGBT Latino people, in the heinous massacre at Pulse in Orlando.
The tragedy at Pulse reminds us that we cannot be divided into disconnected communities and that our lives, our cultures, our identities and our goals intersect in ways large and small.
Knowing this, we condemn not only the violence in Orlando, but also any effort to hijack this tragedy to advance an agenda of bigotry and hatred against immigrants, Muslims or any other community.
We will not allow the lost lives of our LGBT and Latino brothers and sisters to be devalued in this way. Our diversity is a source of strength, and must not be used to create division. Thus, we will stand strong for justice and equity for every member of every community in this extraordinarily diverse country.
Dr. Yanira Cruz, NHCOA CEO
Michael Adams, SAGE CEO