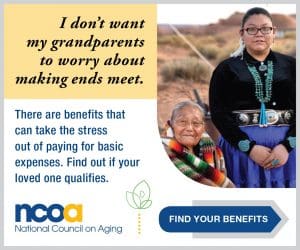 Millions of elders are eligible for benefits from a variety of public programs, but never receive help because they either don't know what assistance is available or how to apply for it. Thankfully, BenefitsCheckUp is a free online service of the National Council on Aging (NCOA) to help elders and their families determine their eligibility for and enroll in federal, state, local and private benefit programs like Medicare and Medicaid. NCOA is a respected national leader and trusted partner helping elders meet the challenges of aging through services like BenefitsCheckUp.
BenefitsCheckUp is a comprehensive tool that connects struggling elders to programs that can help them afford food, rent, medicine and more. It screens for more than 2,500 federal, state and private benefit programs available to elders. The BenefitsCheckUp team monitors the benefits landscape for updates and changes to policies and programs. They can match your unique needs to benefit programs and eligibility requirements using their comprehensive tool. You can also find relevant program information about benefits that are available in your state and quick access to specific benefits like Medicare Rx Extra help and the Supplemental Nutrition Assistance Program.
Answer some questions to see if you are eligible for benefits that could help you afford food, utilities, medicine and more. BenefitsCheckUp does not track your personal information.
Review your initial results or enter more details to personalize your report. The more information you provide, the more customized your benefits report will be. From there you can review your custom report, learn more about the benefits and start enrolling in programs.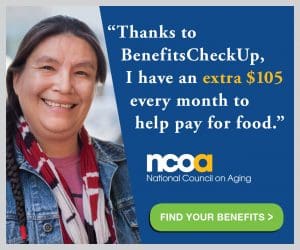 You may be eligible for programs that can provide health insurance that pays for your medical costs and other medical expenses. You could also get health care assistance through chore services, home care, nursing home care and waiver benefits. Or you may be eligible for nutrition assistance programs that give you a cash benefit so you can buy nutritional foods to stay healthy. You could also get help from food/meal assistance programs which can be delivered to your home or at various community locations. According to BenefitsCheckUp, 7,858,683 people have discovered $30.5 billion in benefits.
Your benefits search can find the programs that meet your unique individual needs. Just answer a few quick questions to see if you're eligible for benefits that could help you afford food, utilities, medicine and more. Find out which benefits you and your family qualify for today.