The Oklahoma Native Assets Coalition, Inc. (ONAC) is a national Native-led nonprofit that works with tribal communities to build Native assets through integrated approaches. They work with tribes and partners interested in establishing asset-building initiatives and programs in Native communities, for the purpose of creating greater opportunities for economic self-sufficiency of tribal citizens.
ONAC's target constituents are tribal leaders, tribal government programs, Native nonprofits, asset-building practitioners, and local, county, state and federal programs that serve tribes.
Learn more about the ONAC through our webinar December 10, 2020 11 a.m. MST, 1 p.m. EST. ONAC Executive Director Christy Finsel (Osage Nation) will provide an overview of the coalition's six programs, and Native Bank On ONAC Program Manager Karen Edwards (Choctaw) will speak about accessing safe and affordable bank accounts.
During the webinar, ONAC will share information about several asset building resources that are available to help build assets.
Click the names below to read about our upcoming speakers.
Christina Finsel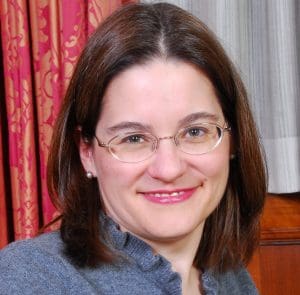 Christina (Christy) Finsel is tribal citizen of the Osage Nation. She is the executive director of the Oklahoma Native Assets Coalition, Inc. (ONAC), and has been conducting Native asset-building research and administering asset-building programs since 2003.
Since 2006, Mrs. Finsel has provided training and technical assistance to Native asset-building practitioners through various contracts. She holds a MA in theology from St. Louis University and a Master of Arts in Social Work from Washington University in St. Louis. To learn more about ONAC's six programs, click here.
Karen Adair Edwards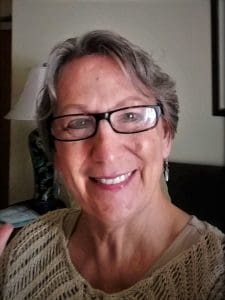 Karen Adair Edwards is a citizen of the Choctaw Nation of Oklahoma. She currently serves as manager of the Native Bank On ONAC initiative, for the Oklahoma Native Assets Coalition, Inc. (ONAC).
From 1994 to 2006, Ms. Edwards led several asset-building projects at the policy, program, and research levels, as administrative director for the Center for Social Development at Washington University in St. Louis, Missouri.
She retired from the University in 2006 and became a private consultant. In that capacity she continues to work in the asset-building field in an advisory capacity for such entities as ONAC, First Nations Development Institute, the National Congress of American Indians, and the Administration for Native Americans.