At the National Indian Council on Aging (NICOA), we help elders find work, develop new skills and talents, and build their financial security by taking advantage of the Senior Community Service Employment Program (SCSEP). SCSEP is an on-the-job training and employment program designed to help those age 55 and older update their jobs skills, build work experience and confidence, and continue to have economic security and well-being.
Participants can take part in a variety of service assignments, where they receive job training at a host agency site, which is a nonprofit or public agency. They can also participate in various trainings through NICOA partners and community organizations. Such training includes basic skills, ESL, computer literacy, and telephone systems.
Once an elder job seeker is accepted to the program, they become a participant of SCSEP and receive temporary and useful part-time training, job experience, resume building, and grant sponsored income to prepare them for finding employment in the community. NICOA prepares its participants to become more highly skilled applicants.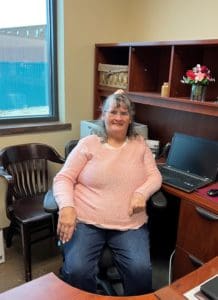 When Sandy Simon started training at The Arc of Dickinson in North Dakota, she had no computer skills. She recently had back surgery and was concerned about not having enough paid hours. Once she was trained on a computer course, she was able to sign in and learn how to navigate the website.
Now Sandy has logged over 55 hours of courses completed on the computer. She also learned how to enter her hours into an app on her smartphone, and even taught other participants at her host agency how to put their hours into the work computer.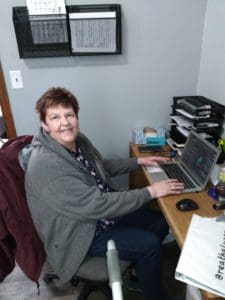 Deb Brych started NICOA's SCSEP after getting hurt. She didn't have any experience with computers and was scared to use them. She has since mastered many of the online courses offered and trains at the Welcome House, a local homeless shelter in Bismarck, North Dakota. She enjoys her training and does the online courses as often as she can. She has finished well over 50 courses so far and is still going strong. She now has the confidence to do office work involving computers.
"When I applied to this program, I felt defeated. The job-hunting process has changed so much from the earlier years. Beginning with my very first host site to the last one, the things I learned were invaluable. This program teaches self-worth for the aging population that still wants to work," said NICOA SCSEP participant Jacqueline Lewis. "The staff will listen to your concerns and guide you in the best direction. They provide workshops and interview techniques along with the on-site training to better prepare you to re-enter the workforce. This program is a confidence-builder; at 55 and over you can step out and succeed. I am now employed full-time thanks to this program. If you have experienced barriers to employment, start here for help in overcoming them and success in job search."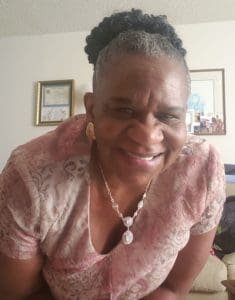 NICOA's SCSEP provides services to anyone in our service areas eligible for the program. Today, NICOA administers SCSEP in seven states: Arizona, Minnesota, New Mexico, North Dakota, Oklahoma, South Dakota and Wisconsin. NICOA serves in coordination with 17 other national grantees providing services in nearly all 3,000 U.S. counties and territories through state and national grantees. Contact NICOA to find the SCSEP service provider in your area.