The National Indian Council on Aging (NICOA) has made great progress since it was awarded a national 501 (c) (3) Capacity Building grant by the Wells Fargo Foundation in 2018. The $400,000 multi-year grant has been utilized by NICOA for capacity building.
Capacity building refers to many different types of activities that are all designed to improve and enhance a nonprofit's ability to achieve its mission and sustain itself over time. It is an investment in the effectiveness and future sustainability of NICOA. It strengthens our ability to fulfill our mission, thereby enhancing our ability to have a positive impact on lives and communities.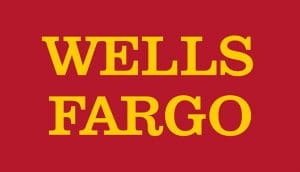 NICOA's mission aligns with Wells Fargo's commitment to address the unique economic, social and environmental needs of the American Indian and Alaska Native community. Through this grant, NICOA has increased its organizational capacity and provided support for improved comprehensive health, social services and economic wellbeing to American Indian and Alaska Native elders.
The Wells Fargo grant was used to develop a strategic plan to guide the organization as well as a working partnership (MOU) with the National Resource Center on Native American Aging at the University of North Dakota. It was also used to develop the board of directors and hire a fundraiser.
With the Wells Fargo grant we were able to reestablish NICOA as a national organization by using its funds to advocate for improvement in the Older Americans Act. We also collaborated with national organizations like AARP, the National Congress of American Indians, the National Association of Area Agencies on Aging (n4a), and the National Council of Urban Indian Health, building relationships with congressional leaders who now seek NICOA's input.
Indian County is coming to rely on NICOA as an effective advocate, and organizations like NextAvenue and the American Society on Aging frequently request interviews with NICOA's executive director. We have focused on establishing NICOA's social media presence and continue to utilize social media platforms in disseminating valuable and timely information. We have doubled our Twitter followers and tripled our Facebook audience. Indian Country Today follows our progress and frequently posts copies of our various project announcements.